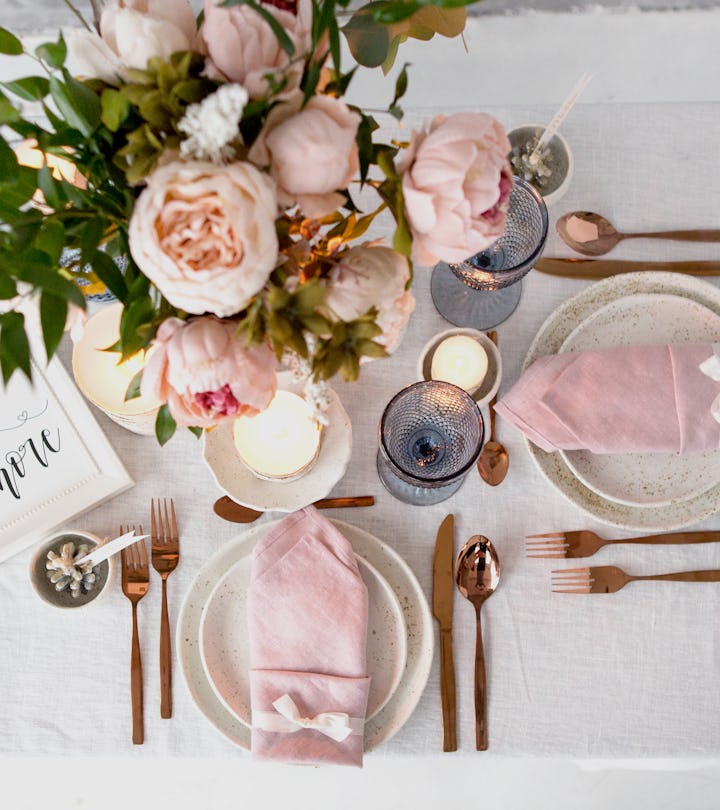 Shutterstock
Everything You Need To Throw An Easter Baby Shower
Pastels, bunnies, chicks — how much sweeter can it get?
We may receive a portion of sales if you purchase a product through a link in this article.
Easter falls on April 9 this year, and if you're looking to throw a memorable baby shower around that time (or really any time in the spring), an Easter-themed baby shower would be just too cute. Whether the parents-to-be celebrate the religious aspect of Easter or not, Easter is a celebration of new life, and so is a baby shower. Between eggs, chicks, bunnies, and lots of puns (we're egg-specting; some bunny is on the way), there's all kinds of things you can do with an Easter baby shower to make it really memorable.
An Easter-themed shower is a little unusual, but not so much so that you won't be able to find lots of cute things that fit your theme. From invitations, food, decorations, and favors, you can go all-in on this theme or just include some little touches that nod to it. (And don't forget to pick a sweet Easter maternity look to complete the day.) No matter how far you go with this Easter baby shower theme, it's going to be delightful.
Easter baby shower invitations
Zazzle and Etsy are two places to find an adorable array of Easter baby shower invitations to let your guests know all the details they need, along with some adorable art. If the expectant parent likes puns, there's plenty of cards with cute ones! But if you just want something a little more straightforward, there's also some really pretty cards that feature Easter motifs.
Shop Easter baby shower invitations
Easter baby shower decorations
The right baby shower decor can turn an ordinary living room into something that feels exciting and festive, and will make both your guests and the parent-to-be feel special. There's also a bunch of different Easter decor ideas at different price points. An Easter-themed sign and the little carrot holders for snacks will both look great and not break the bank. If you have room in the budget, a balloon arch or some honeycomb bunnies would be a wonderful choice and make your Easter baby shower instantly Instagram-worthy.
Easter baby shower food and treats
Since it's an Easter-themed baby shower, you can certainly serve traditional Easter dishes. But you can have a lot of fun when it comes to dessert and other sweet treats. These Easter-themed sweets are so adorable, they're practically a decoration themselves. You could add these to a table with some Easter-y party favorites, like carrots with dip and deviled eggs. A carved ham with some rolls and a bowl of mustard can also be a great party snack, and ham is traditionally an Easter food. If you put these in foods along with a few of the choices below, your table will look incredibly festive. Your guests are sure to oooh and aaaah over these Easter-themed decorated treats, which really takes the theme to the next level.
Easter Baby Shower Favors
Your Easter baby shower is going to memorable no matter what, but these thoughtful favors (that are also practical) would really add something special as your guests are leaving. If you choose the whisk, your guests will think of that great party every time they're baking. The seeds will grow in their garden and make them smile whenever they see the flowers. You could choose one favor, or really go all-in and get all of them. After all, why should kids be the only ones who get favor bags when they go to a party?
An Easter-themed baby shower is such a sweet idea. Think of all the bunnies, Peeps, and colors you can embrace to really lean into the spring theme, and you can bet the pictures will be... *chef's kiss.*
This article was originally published on