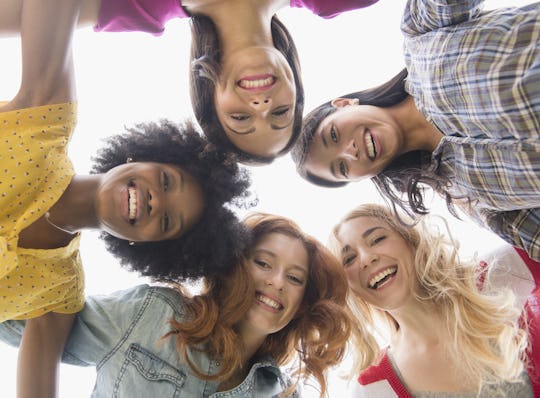 Amble Design/Shutterstock
25 Women's History Month Facts That'll Remind You How Badass Women Are
When you're reflecting on women of the past this March, consider the place of women in the modern world as well. The facts about women to remember during Women's History Month are eye-opening, alarming, and inspiring. Above all, they provide insight into the realities that many women are dealing with today.
Although many of the stats are relatively U.S.-centric, there are some facts that look at the global state of women as well. Educational and workplace equality are still concerns in many parts of the world. (On a happier note, most of the statistics coming out of the U.S. and around the globe concerning women's education are trending positively.) Note that the COVID-19 quarantine could have shifted some of these statistics in the meantime, and it will probably take many more studies to determine exactly how the pandemic has affected women the world over.
Otherwise, the state of women in the modern world is both encouraging and enraging. But by taking a macro look at the trends, policies, and challenges that face today's women, you can get a better sense of the forces that govern our lives. There is still much work to be done, but so much has already been achieved.