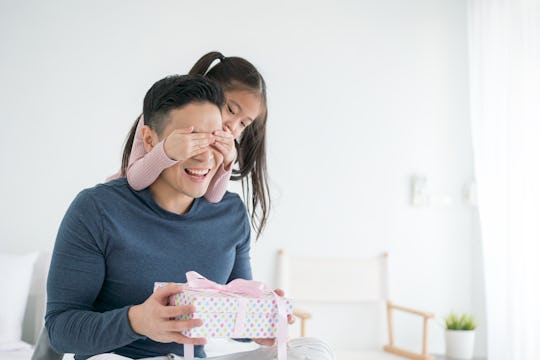 Witthaya Prasongsin/Moment/Getty Images
18 Father's Day Gifts For Single Dads Who Could Use A Little Extra Love
They do it all. Time to show them how special they are.
We may receive a portion of sales if you purchase a product through a link in this article.
It's no secret that single dads have a lot on their plate. They're likely juggling a full-time job and being a parent, and that's no easy feat. Every single parent knows that it takes a village, but at the end of the day, it really comes down to them. If you have a single dad in your life, whether it's your own father, a close friend, or a family member, then Father's Day is a great time to show your appreciation for all of the work that they do. These Father's Day gifts for single dads are thoughtful and a generous way to show how much you care about them.
As they try to be the best dad they can be, they're also dealing with the societal stigmas that often surround single parents. While single moms are often judged more harshly, single dads usually have to deal with the fact that most people don't think they're up to the task of taking care of kids on their own. See? They have a lot going on! All the more reason for them to get a little spoiled on Father's Day. Look for a gift that they'll genuinely love based on their interests, but also look for something that will double as useful and come in handy in everyday situations. (They probably don't need any more clutter lying around.)
Here are some excellent gift ideas for single fathers.
No matter what gift you choose for the special single dad in your life, pair it with a sweet card that says exactly how much he means to you. He'll love it.
This article was originally published on