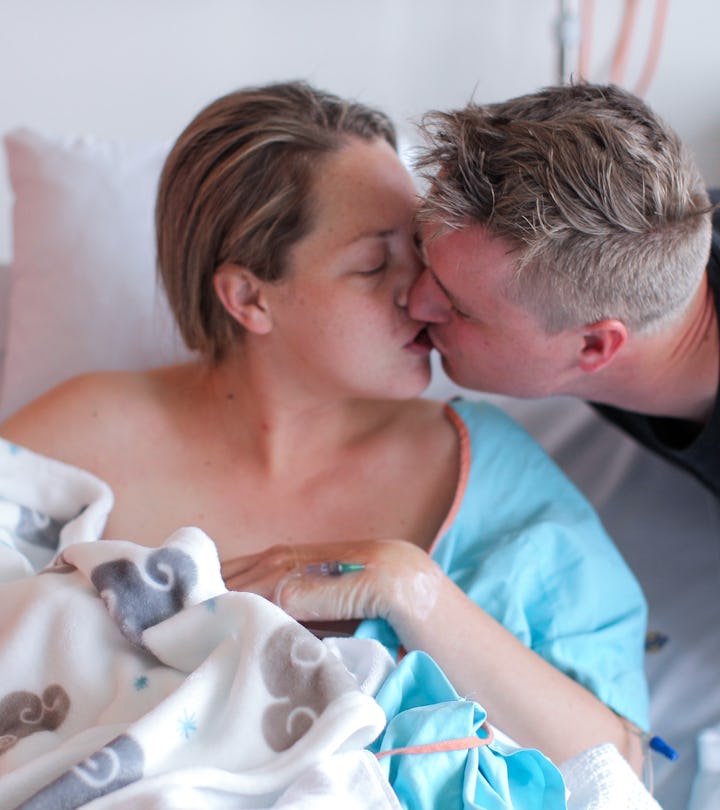 Petri Oeschger, Getty images
New Moms Will Love These 20 Mother's Day Gifts
If only you could get the baby to sleep through the night, too.
Since your baby arrived, your partner has probably been giving it everything she has physically, mentally, and emotionally. There's no doubt she's exhausted from loving that baby so hard, which is why you should put a little extra thought into her first Mother's Day gifts. She deserves a little something that's just for her, and since the baby isn't old enough to do the shopping, it's up to you.
The early days of new parenthood are challenging, to put it lightly. There's the obvious sleep deprivation, lack of time for proper hygiene, not to mention the giant learning curve you're trying to tackle basically every day. It's a lot. This is probably the reason Mother's Day and Father's Day were thought up in the first place because, to be honest, anyone who willingly opts to raise a little human deserves a day of recognition.
While a full night of sleep and a long, hot shower are a good place to start with Mother's Day gifts, something tangible is also nice. You can go big with some really nice jewelry, smaller with a handmade coffee mug, or find something in between. What matters most is that you put some thought into it so that she knows her hard work hasn't gone unnoticed. If you need some ideas, here are some great first Mother's Day gifts for the new mama in your life. Oh, and don't forget to get her a card, too.
We only include products that have been independently selected by Romper's editorial team. However, we may receive a portion of sales if you purchase a product through a link in this article.
Gifts that are sentimental or that serve a specific purpose during this stage of her life are going to be the best picks for a new mom's first Mother's Day. Think about what she likes and what she needs most right now, whether it's relaxation, a smile, or a loungewear wardrobe refresh, and find her a gift that will fit those needs.