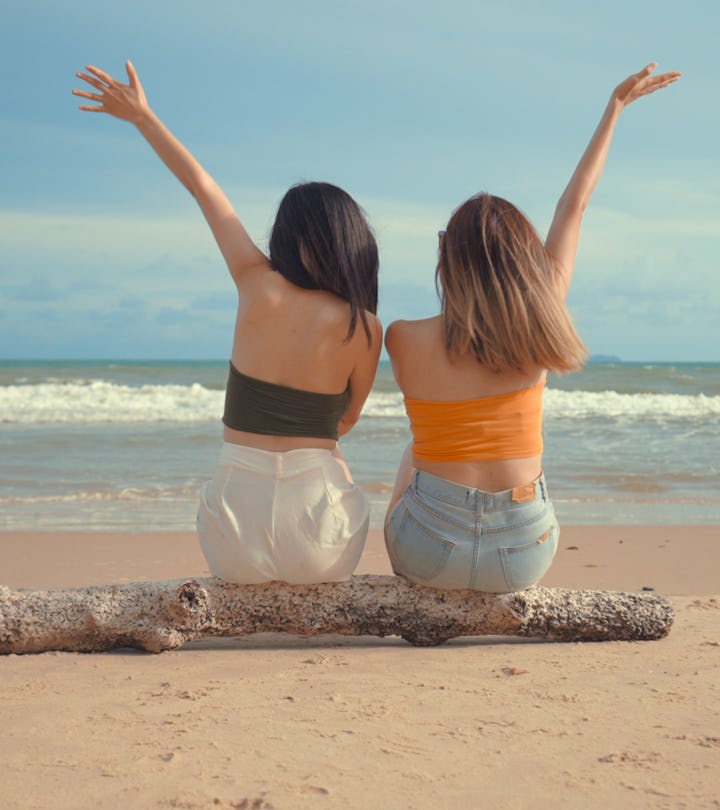 Chanin Wardkhian/Moment/Getty Images
10 Funny Sister Memes For National Sisters Day
Because nobody gets you like your sister.
For anyone lucky enough to grow up with a sister, you're basically guaranteed to be in one another's lives forever. She knows all your secrets, your embarrassing childhood stories, and (perhaps most importantly), how to absolutely annoy the daylights out of you. In honor of National Sisters Day, these funny sister memes will crack up anybody who knows what it's like to grow up with siblings.
Celebrated on the first Sunday in August, which just happens to be August 1 in 2021, National Sisters Day celebrates this unique sibling relationship. And is there anything better than a list of memes to commemorate your sweet bond? Even though your own sisterly relationship is completely unique, plenty of siblings all over the planet have grown up with a similar dynamic. It's amazing how many sisters are wardrobe-raiding, snack-stealing machines who will totally have your back in any situation. Whether you're the big sister, middle sister, or little sis, there's a meme somewhere that totally sums up your life.
And if you're feeling more sentimental, then the sweet quotes about sisters will have you a bit teary-eyed over your lifelong bond. But for those who are more comfortable showing affection via jokes and pranks — you know who you are — then sharing some funny sister memes may be more in line with your vibe.
Whatever else you get up to in early August, remember to send a few funny sister memes to your own dear sibling because you don't share this unique relationship with anyone else.