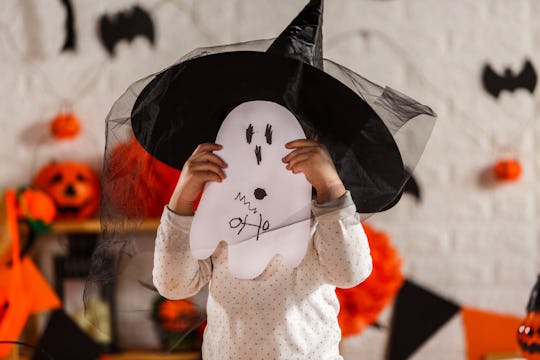 fotostorm/E+/Getty Images
14 Different Halloween Ghost Decorations To BOO Up Your Holiday
Make room for all these friendly ghosts!
If you're ready to ghost up the house and make it boo-tiful, then you need these Halloween ghost decorations to fully deck out your yard and living spaces. Kids love throwing a sheet over their heads and wisping through the halls pretending to be haunting. So they'll be over the moon to try out these products and DIY ghost crafts this October, and many of the supplies needed for the creation process are items you already have on hand.
When I think of ghosts I see the friendly face of Casper, but ghosts are said to be lost souls who haunt houses or lives because they left this earth with unfinished business. While your kids may not be ready for the menacing version of these spirits, there are plenty of friendly and decently spooky portrayals that add more fun to the holiday for them instead of fear and sparking nightmares.
But if you aren't crafty or don't have the extra time, there's plenty of diverse styles of ghosts you can purchase from Party City, Amazon, and more. And the kids can still be included. They get to choose from light-up ghosts, hanging ghosts, and even ghost tassels. And feel free to tweak these DIYs however you want to make them your own.
Whether it's handmade or store bought, you'll be ready to let the haunting commence!
We only include products that have been independently selected by Romper's editorial team. However, we may receive a portion of sales if you purchase a product through a link in this article.