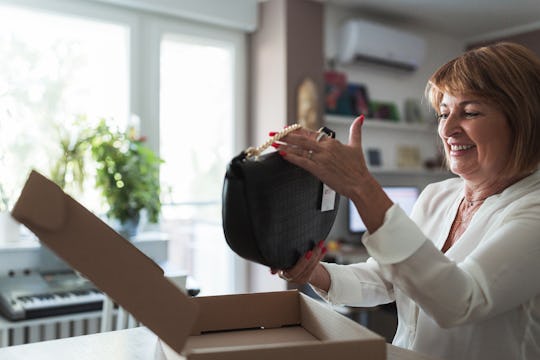 Dobrila Vignjevic/E+/Getty Images
20 Best Gifts For Stepmoms
Make your "bonus mom" feel extra special with these thoughtful presents.
If you have a "bonus mom" in your life, you might want to give her a gift to show your love and appreciation. The gifts for stepmoms on this list are all super-cute and plenty practical, but just a little bit luxurious too. From art to decorate her phone or computer, delicious cookies, nail polish and lotions, and books to read (maybe while curled up under the wearable blanket on the list) these gifts will all make your stepmother feel pampered and care for. You might be getting her a gift for her birthday, for Stepmother's Day, or just because. Some of them are a nod to her status as "bonus mom" and some are just great gifts for a woman of any age. (If you're getting her something for Stepmother's Day, you can add to the celebration by paying tribute to her with one of these cute Stepmother's Day quotes on social media.)
Stepmothers don't always get a lot of care. Wednesday Martin, Ph.D., an expert on steparent/stepchild relationships (who wrote a book ironically titled Stepmonster) noted that these women don't have it easy: "The pressure on women who have children with men — to blend, to love, to take the high road, to fix it, to put his kids first, to have a sense of humor in the face of repeated rebuffs — are overwhelming... everyone knows that nobody wants a stepmother." Despite all these negative societal messages, and plenty of fairy-tale propaganda about their evilness, lots of people love and value their stepmoms. The phrase "bonus mom" is a nod to that — she's not the same as your mom, but she's another amazing woman in your life. And that's definitely something to celebrate.
We only include products that have been independently selected by Romper's editorial team. However, we may receive a portion of sales if you purchase a product through a link in this article.
Stepmoms, Wednesday Martin writes, can find themselves "emotionally exhausted from years of biting their tongues in a position that could feel thankless, with the tacit understanding that their own feelings mattered less." But stepmoms who navigate this difficult role with grace deserve to feel celebrated and to have something that's just for them. Any of these gifts would make a delightful surprise and show her you care.