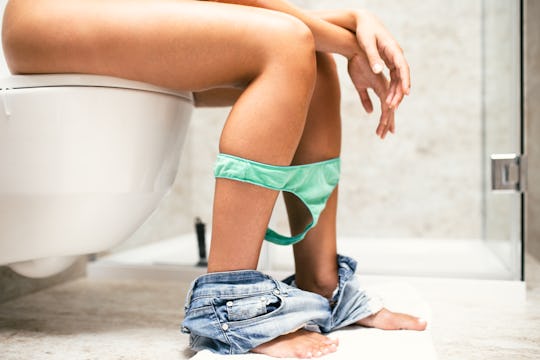 Shutterstock
You Might Actually Be Doing These Things In The Bathroom Incorrectly
Things can get a little gross sometimes.
Bathroom time is a sacred and critical routine, full of pampering, peeing, and other assorted activities that we often like to shroud in mystery and innuendo. However, it's important for your health to actually reassess your bathroom habits frankly. Because, believe it or not, there are at least 5 gross things you're probably doing wrong in the bathroom. Whether it's how you how you shower, wash, or use the toilet, there are all sorts of bad bathroom habits you can get into, even well into adulthood, due to the stigma associated with talking about toilet time.
There is some stigma to addressing bathroom time activities, especially when it concerns the health of your lower region... oh heck, come on, let's say it out loud: your bowels, anus, and genitals. We all have these anatomical features, so there's not much point in being shy about it. And it's important to take care of your whole body, which sometimes means giving a little TLC to your butt. First of all, a bit of appreciation: your bowels are an extremely complex system. You even have a nervous system within your gut; a "second brain," according to Scientific American. And your anus is one of the first things to start developing inside the womb, a design feature that makes life on earth possible. With those words to give you some inspiration, here's how to best take care of some under-appreciated body parts.
This article was originally published on