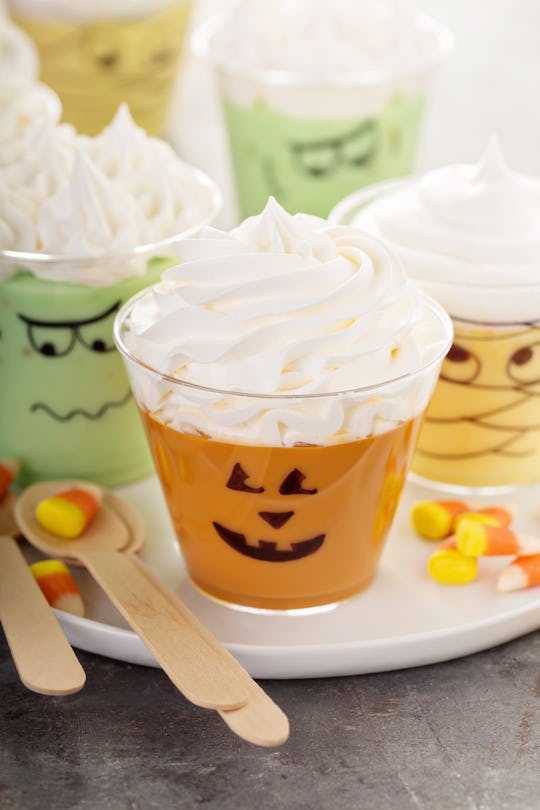 Elena Veselova / 500px/500Px Plus/Getty Images
The Spookiest, Easiest Halloween Breakfast Ideas
Don't worry, there are plenty of protein-packed options here before a day of candy.
We may receive a portion of sales if you purchase a product through a link in this article.
Halloween is one of my favorite holidays as a mom because it's so easy to get festive and in the holiday spirit. Serving pancakes? Make them into ghost shapes. Need your eggs to look creepy? Do some ketchup veins on top. Just want them to have a little fun with breakfast? Go for a store-bought Halloween cereal. These are just some of the many Halloween breakfast ideas that abound, and your whole family is going to get a kick out of them.
I know — you've already taken them to several Halloween events and bought their expensive costume and made goody bags for school. Do you really have to worry about Halloween breakfast, too? Well, you don't have to worry, because there are tons of ideas for a spooky breakfast that are easy and your kids will actually eat them. From blueberry and cream cheese hand pies made to look spooky to bananas with chocolate chip eyes to look like ghosts, there's something for everyone on this list. I even have some inspiration for you if all you can manage is dropping a fake spider onto your kid's plate of frozen waffles. It all counts. So get a little spooky this Halloween, even if your mornings are crazy, and make a Halloween breakfast that'll put everyone into the most festive mood.
No matter what you serve your family for breakfast on Halloween, it's bound to be a hit. Hopefully these Halloween breakfast ideas can inspire you to try something a little spooky, a little creepy, and a whole lot of easy.