Gimme All The Skeleton Shapes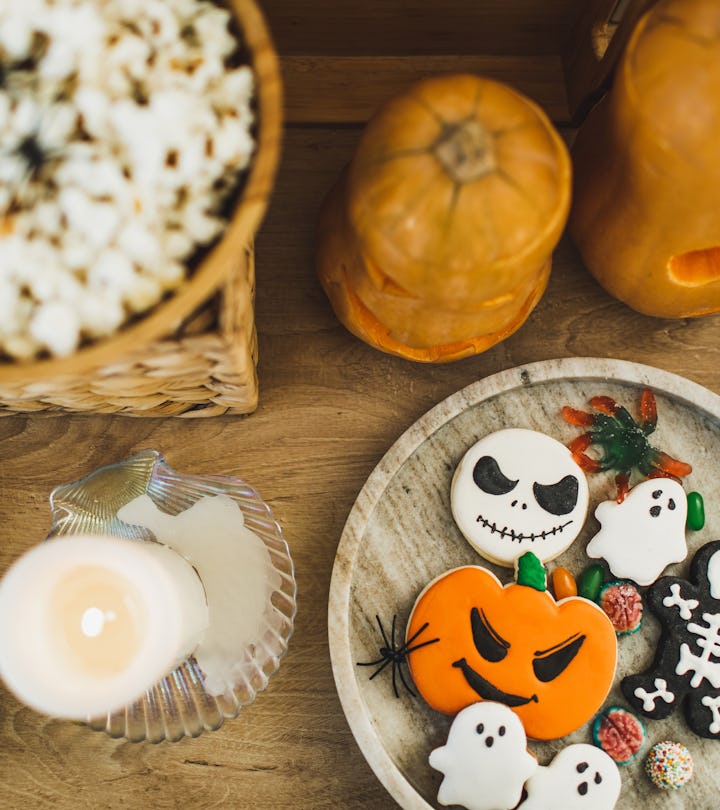 Anastasiia Krivenok/Moment/Getty Images
The Best Halloween Snacks & Treats To Buy RN
Seriously, a bag of Cheetos shaped like bones? Sign me up.
Halloween is one of the best holidays for snacks and treats. For one thing, it's pumpkin spice season, and for another, everything is shaped like something spooky. Which means the best Halloween snacks and treats to buy are often things you already love and enjoy — but they look creepy and sometimes kind of gross. Like slime frosting or snacks shaped like the human anatomy. Or even just your favorite food colored orange and black.
And don't worry — if you're not a fan of pumpkin flavors, you can still enjoy the treats on this list. Nothing has to be pumpkin-flavored or apple cinnamon or some other variation of fall taste for it to count as a Halloween snack and treat. This is just a list of Halloween-themed items you can run out and buy right now. Use them for a fun Halloween dinner or to serve at your Halloween party. Build a Halloween snack board with all of the ghost marshmallows and green Twix candy, or you can make a fun movie night spread with the bat-shaped chips and Reese's skeletons.
Or, you could be like me, and just shove all of it into your mouth as you walk through the kitchen during your work day. It's called being festive.
Seriously, no matter what you're doing with all these Halloween treats — whether you're giving them out on Halloween night or eating them for dinner — just enjoy the season of skeleton-shaped goodies.