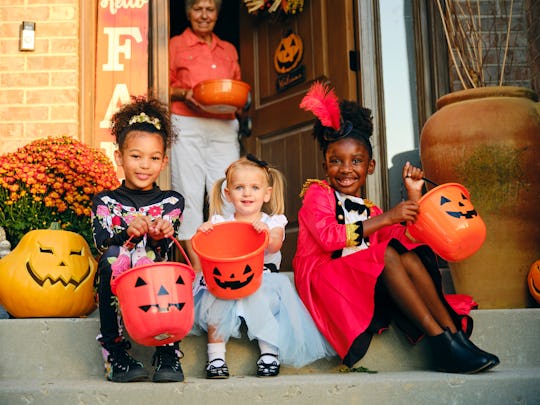 RichLegg/E+/Getty Images
21 Classic Halloween Quotes That Sum Up The Holiday In A Nutshell
It's the most quotable holiday, after all.
Reminisce about the best parts of October 31 with these funny, smart, and sentimental quotes. The best Halloween quotes from celebs, scary movies, and authors will make you appreciate the holiday even more. It's all about celebrating the magic of spooky season and all its wonderful weirdness.
So why do people dress up in costumes and ask neighbors for candy? As the family-friendly history of Halloween explains, Halloween celebrations date back to old Celtic traditions marking the change of seasons in late October. It was believed that the veil between the world of the living and the otherworld was thin at this time, allowing spirits to cross between the realms. In a nod to those traditions, modern people get to dress up as they please during the spookiest time of year. Whether you put a pumpkin on the porch or plan an elaborate family Halloween group costume, you're keeping these traditions going.
To help you get in the right spirit for the season, here are a collection of quotes about Halloween. You'll remember all the fun of dressing up to go trick-or-treating, as well as the horror movies that still give you a chill. The best Halloween quotes to post on Insta or other social media will make your October even spookier.
Like candy corn and smiling jack-o-lanterns, these quotes about Halloween are all about celebrating the spookiest of holidays.