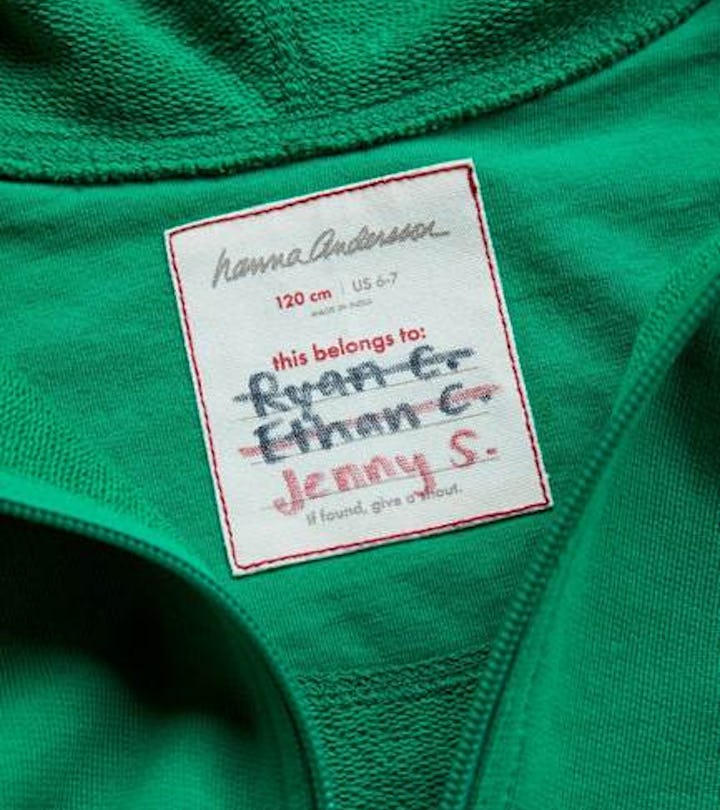 Hanna Andersson
You Can Now Buy & Sell Secondhand Hanna Andersson Clothes, & Honestly It's Genius
The clothes are known for being great hand-me-downs.
If you've ever shopped for kids' pajamas, you've definitely scrolled the Hanna Andersson website, probably obsessing over their adorable prints and patterns. Whether you've been a dedicated customer for years or you've never quite been ready to bite the bullet and purchase your first Hanna product, starting today, you can shop Hanna-Me-Downs, a new resale marketplace to buy and sell pre-loved Hanna Andersson clothes.
The brand focuses on using high-quality fabrics so their clothing can withstand all that comes with being a kid (including wash after wash), and be passed down to siblings, cousins, and friends. The Hanna-Me-Downs marketplace was created to make secondhand Hannas accessible to even more families and reduce the environmental impact that comes from constantly buying new clothing for growing children.
"Kids are tough on their clothes, from crawling as babies to exploration and play as kids, and it's typical for childrenswear to be discarded early in its life cycle, contributing to excess waste and landfill," said Aimée Lapic, CEO at Hanna Andersson. "Our team at Hanna truly believes in championing childhood whether it's for this generation or generations to come. Through this new offering we'll build on our Hanna-Me-Down philosophy and, practically speaking, that circularity is a win for our consumers, future generations, and therefore Hanna."
How to sell your Hanna Andersson hand-me-downs
Buying pre-loved Hanna Andersson is as simple as adding to cart and placing your order. And selling is similarly simple. Listing your items should take five minutes or less, according to the brand. Start by gathering the items you want to sell.
You'll use a search bar to find your Hanna Andersson product in the website's catalog, then select which size you're selling. It will automatically provide you the product's description, fabric details, and other details. You'll answer a few questions about the condition of your item, prompted to take and upload some photos (which is made extra easy using a QR code to transfer them). Then, you can set your listing price within a certain range based on the item's condition.
When someone buys your Hanna-Me-Downs, you'll pack it and ship it directly to them using a prepaid USPS shipping label. Sellers can choose whether they receive 70% of the cash value of the item, or a gift card to use on the Hanna Andersson website worth 125% of the sale.
The Hanna-Me-Downs marketplace is open now at preloved.hannaandersson.com to sell and shop.