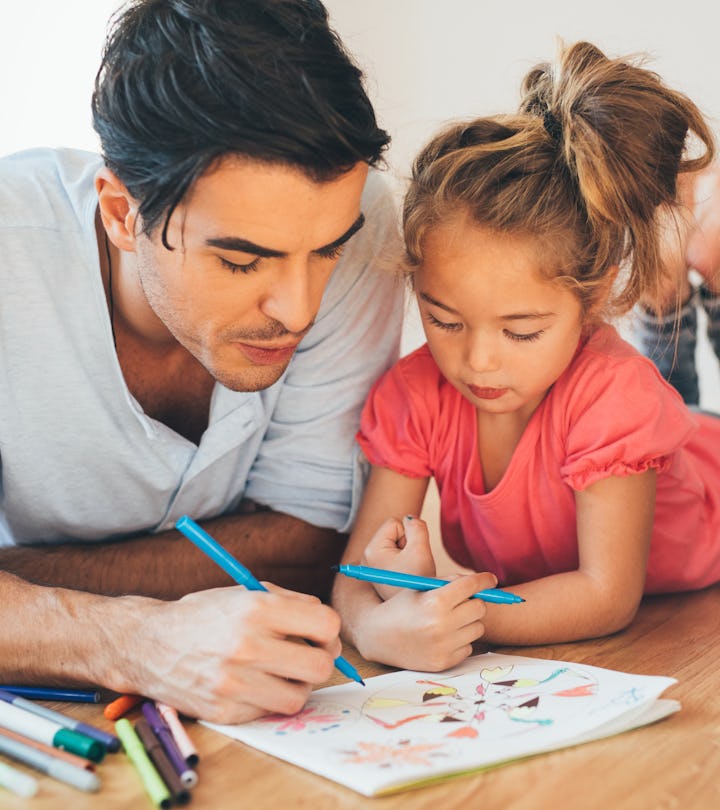 Filadendron, Getty images
21 Father's Day Coloring Pages To Celebrate Everything About Dad
Adorable animals, funny puns, and super-sweet messages are all included in these free Father's Day coloring printables.
Handmade gifts are often the best choices for Father's Day, so why not inspire your children's creativity for the holiday? The free Father's Day coloring pages include plenty of sweet and often silly designs kids will love filling in. With a printer and a few crayons, markers, or colored pencils, you'll have all the supplies you need for a fun Father's Day activity with kids.
Really, if you're looking for a heartfelt way your kids can celebrate Father's Day, these coloring pages are a perfect start. Spend the morning or afternoon of the holiday designing these sheets, or print them out ahead of time so the kids have a fun activity to enjoy in the car, restaurant, park, or any other place your Father's Day plans take you. It's a simple, screen-free kid activity kids will love, and you're more than welcome to print off an extra page or two and join them for the coloring fun. (It's a wonderful way to relax at any age, as the lasting popularity of coloring books for adults goes to show.) For extra sentimentality, include some personalized Father's Day messages with the completed coloring sheet to totally melt dad's heart. You could even have the kids fill in several coloring sheets ahead of time and present the "book" to dad as a Father's Day card. The creative options are pretty endless, so consider including some fun coloring sheets for Father's Day in your celebrations this year.