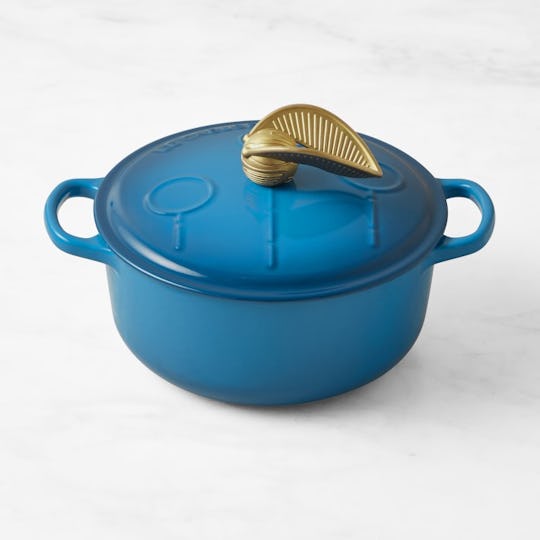 Williams Sonoma
These 18 Harry Potter Mother's Day Gifts Outshine The Rest
Because she manages your mischief.
Have a mom who manages mischief like she's working a spell? Does she love Harry Potter more than Dobby the House Elf loves socks? Then give her one of these 20 Harry Potter-themed Mother's Day gifts.
One of the great reasons for going with a Harry Potter Mother's Day gift is that it promises so many amazing options. There are shirts and mugs and phone cases and jewelry. There's even a set of Harry Potter cosmetic brushes. Mom can do her makeup while working her magic — now that's true wizardry right there. (Or just mom-level multitasking). The point is, moms make the world turn and if the mama in your life harbors Hufflepuff fantasies, dreams of riding a broom, or just prefers to spend her free time re-reading The Sorcerer's Stone, she'll love any one of these items.
Let's face it, short of surprising her with tickets to The Wizarding World of Harry Potter™ at Universal Orlando, one or a handful of these Hogwarts-approved items will have to do. So break out some of those charm school lessons, obliviate her everyday exhaustion, and say thanks for all she does for you with a gift even a simpering Slytherin would love.
We only include products that have been independently selected by Romper's editorial team. However, we may receive a portion of sales if you purchase a product through a link in this article.
Whether your mom's gift of choice is a kitchen gadget, jewelry, or tech accessory, these Harry Potter Mother's Day gift will make her holiday a little extra magical.
This article was originally published on