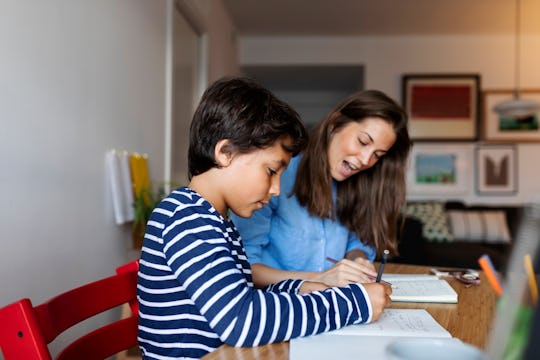 Westend61 / Getty
If You're Considering Homeschooling Your Child, Here's How To Start
As you assess your child's academic needs, you might have found that traditional public school just isn't what you want for them. After weighing all of your options, (including remote learning), you've turned to another educational option: homeschooling. But if you've never put on a teacher's hat before, you might not even know where to begin. How does one even start the homeschooling process? There are a few steps involved.
Depending on your personal situation, opting to homeschool may not have been an easy decision to come to terms with, but this is the reality for many families, especially after seeing how a pandemic can affect all aspects of childhood education. You've likely thought long and hard about the school district your child is already enrolled in (or about to begin) and willingly opting out of their program may be overwhelming, but it doesn't have to be. "Homeschooling is surging, and while it can feel daunting to tackle it, the reality is that parents have been teaching their children from the moment of birth," Heather D. Nelson, author of 5 Easy Steps to Homeschooling, tells Romper in an email. "Adding in a selection of curricula is merely the next level of what parents are already doing, since homeschooling is a very natural extension of parenting."
So for parents who've decided to homeschool their children for the first time, here's what you need to know to get started.