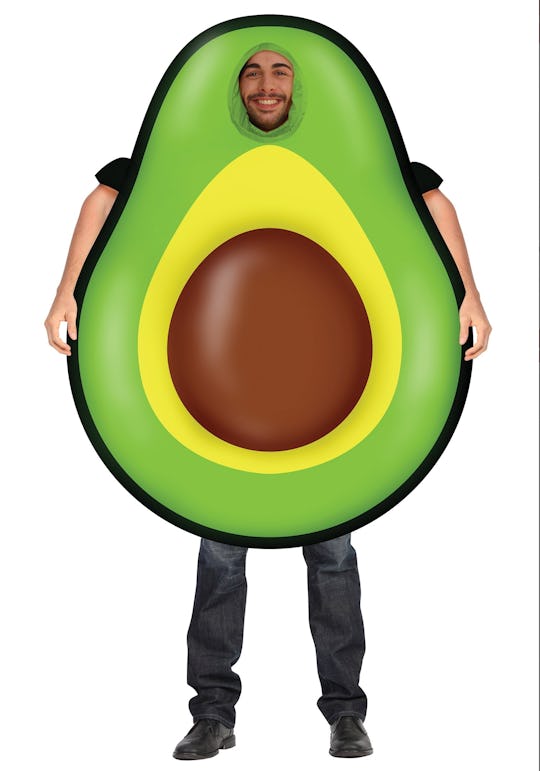 Halloween Costumes
These Hilarious Inflatable Halloween Costumes Will Make Your Family Stand Out
From penguins to poop, everything you can imagine is inflatable.
If you think about it, an inflatable Halloween costume is kind of brilliant. At the end of October, it's kind of cold in many parts of the country. So instead of layering sweaters or coats over your kiddo's costume (and thus ruining its overall aesthetic, because who wants to see a werewolf wearing a scarf?), you get to keep your kid nice and toasty underneath the costume and no one will be the wiser.
But wait, there's more! You can consume as much candy as you want without worrying about fitting into a costume, which are notorious for never fitting quite right. And many of them have some measly Velcro that's meant to hold the back part of the costume together, and well, we all know that it takes one poorly executed squat to not just split open the back, but a pivotal part of the costume as well (i.e. the crotch).
Not so with the inflatable Halloween costume, which has plenty o' space in which you can move around. And if you get one of those freakishly warm Halloweens, you won't sweat, thanks to the battery-powered fans that all of these inflatable costumes come with.
So grab your AAs (you're going to need a lot of them), and get ready to inflate your way to some ghastly good fun.
We only include products that have been independently selected by Romper's editorial team. However, we may receive a portion of sales if you purchase a product through a link in this article.
Halloween is the one time of year when you can wear really anything you want without anyone batting an eye. So give yourself room to grow (literally) with these fun inflatable costumes that will make the holiday even more fun.