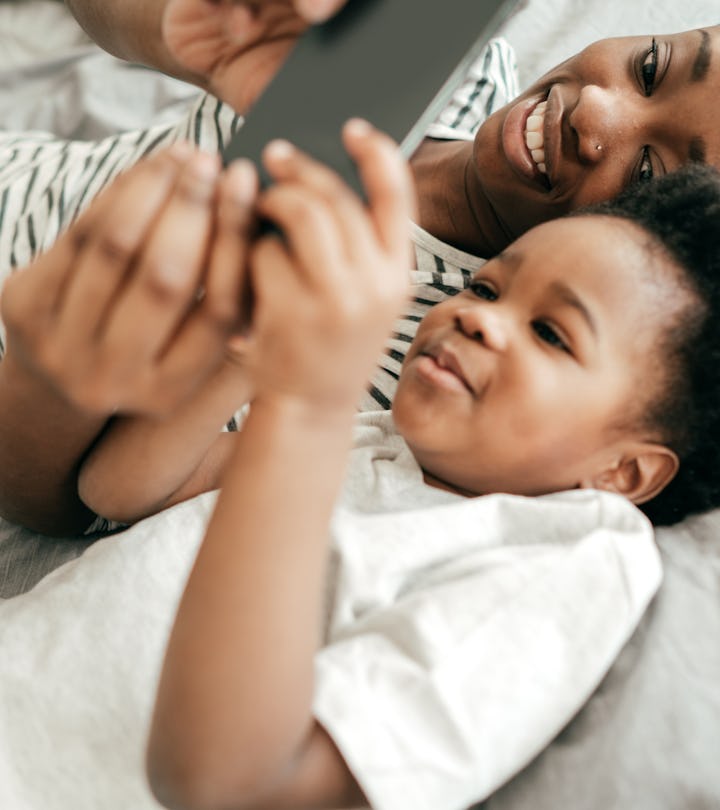 Kate_sept2004, Getty Images
21 Best iPhone Apps For Toddlers That Will Actually Teach Them Something
Guilt-free screen time? Yes, please.
Sure, you try to limit your child's screen time, but once in a while, you just need to hand your phone over to your kid in exchange for a few minutes of sanity. The best iPhone apps for toddlers are entertaining and educational. They'll keep your little one occupied — and maybe help them learn their ABCs, too.
When it comes to screen time limits for toddlers, the American Academy of Pediatrics advises that children ages 2 and older have "no more than one hour or less per day of high-quality programming," according to the site. And while a screen should never be a substitute for positive parental interaction, there are plenty of apps that can teach your tot about shapes, animals, engineering, and more. To be honest, they'll probably keep your child more engaged, too. Once you and your child are familiar with an app, you might even find that you're able to find a couple minutes to do something productive, like unload the dishwasher or make a cup of coffee.
Some cost a few dollars, or offer in-app purchases, but many are (thankfully) free. Still, forking over a few bucks for a moment or two of freedom, quiet, and some early ed instruction? Priceless.
We only include products that have been independently selected by Romper's editorial team. However, we may receive a portion of sales if you purchase a product through a link in this article.
This article was originally published on