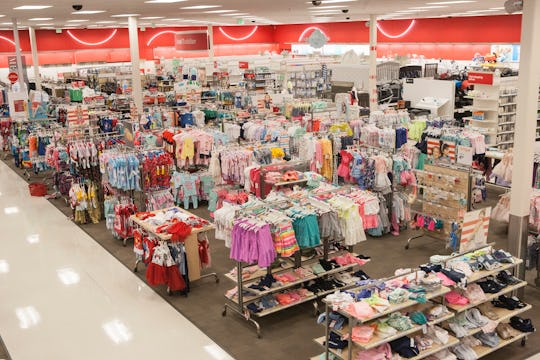 Education Images/Universal Images Group/Getty Images
Is Target Open On Memorial Day? Here's The Details On Their Opening & Closing Times
Because you'll probably want to pick something up.
Every now and then, the stars align and you can actually sneak away for a quality trip to Target (ideally, kid-free). However, if that rare occurrence happens to fall on May 31, is Target open on Memorial Day? Nothing will take the wind out of your sails like pulling into that bullseye parking lot only to find out the store is closed.
Memorial Day 2021 Hours
Let out a sigh of relief, because if you're hoping to make a Target run on Memorial Day, your local store will be open. "Target stores will be operating on Memorial Day weekend with our normal store business hours, which vary by location," a Target representative tells Romper in an email. That being said, in order to avoid disappointment, you should probably confirm your local store isn't operating on modified hours before you head over. To do this, use Target's find a store feature to pull up the location closest to you and look at the store's hours for the upcoming week.
Whether you need to grab a few things for your holiday gathering or you're just seizing an opportunity to browse the aisles, you can rest assured your local Target will be open this Memorial Day. Also, while you're there, don't forget to check their weekly ad for Memorial Day deals because, if you're shopping anyway, you might as well save some money while you're there.