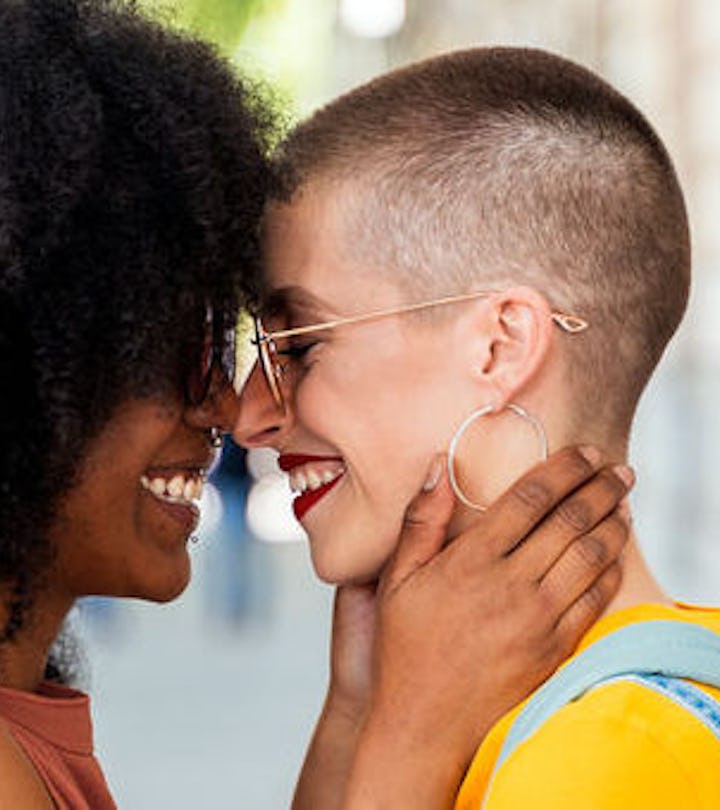 Santi Nunez/Stocksy
These 25 Fabulous LGBTQ+ Instagram Accounts To Follow Stat
June is Pride Month, a perfect time to amplify the voices of people in lesbian, gay, bisexual, transgender and queer communities. And these LGBTQ+ Instagram accounts to follow are a great starting place, because you get access to a whole variety of voices and experiences by simply clicking the "Follow" button. Plus, you'll get their informative, creative, and inspiring content the other 11 months of the year, too.
As the origins of Pride Month prove, people in the LGBTQ+ communities historically faced incredible discrimination for simply existing, even within their own spaces. (For more information about this particular time period, the book Indecent Advances by James Polchin examines the consistent violence against LGBTQ persons that took place in the years before Stonewall. It also shows why the Stonewall Uprising was such a momentous event.) Although the current abundance of rainbow flags in both online and real-life spaces show that people in these communities and their allies are more visible now, their stories are far from over. By following these honest and heartfelt LGBTQ+ accounts on Insta, you can learn about the creator's stories, viewpoints, and (often-jaw-dropping) creative talents.
Whether you are new to the cause or a member of the community yourself, these accounts all offer a fresh perspective on what it's like to live as or live in support of LGBTQ+ people in today's world. Visibility matters. The more we see and share these accounts, the better equipped we are to stand up and fight for the rights of every LGBTQ+ person we know, whether online or IRL.