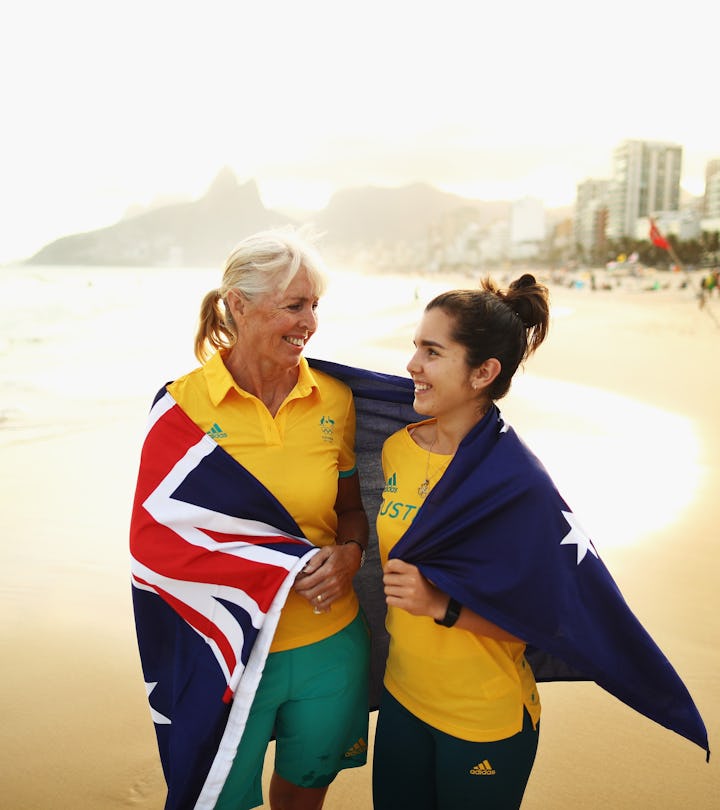 Ryan Pierse/Getty Images Sport/Getty Images
The Oldest Athletes At The Tokyo Olympics Prove Age Is Truly Just A Number
These athletes bring years of experience to their respective sports.
The world of sports tends to be fixated on youth. Well, the world in general is fixated on youth, but it's may be fair to say sports especially. At the Tokyo Summer Olympics, for instance, sports fans have been bowled over by young, pre-teen athletes competing on the world stage. But let's make a case for longevity, shall we? The oldest athletes at the Tokyo Olympics are all kinds of inspiring. They bring years of experience to their respective sports, and perhaps most impressive? They keep on showing up to do the work.
The 2020 Olympic Games in Tokyo have been unusual for so many different reasons, not the least of which being the fact that they happened in 2021 due to Covid-19 delays. On top of that, there have also been several new sports added like skateboarding, surfing, karate, sport climbing, and baseball. With all of these new sports come new athletes. Some very young, and some a little older than their competitors. Proving age is truly just a number.