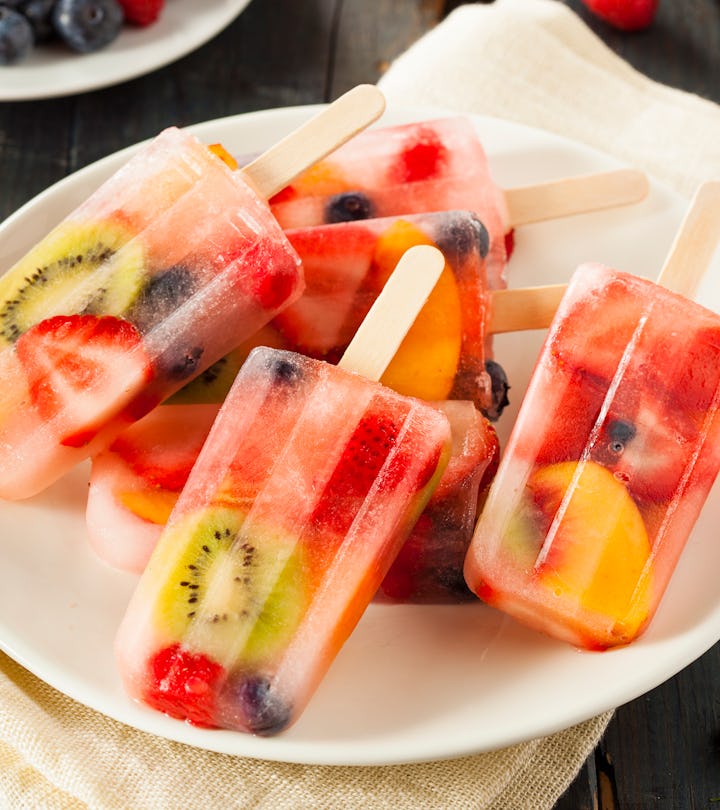 Gogu Dumitru / 500px/500px/Getty Images
24 Perfect Popsicle Recipes To Make This Summer
From boozy to fruity and refreshing, there's a popsicle for everyone here.
One of my favorite things about summer is that literally everything counts as a meal, including popsicles. What other time in your life does a frozen treat count as hydration? But popsicle recipes can run the gamut from fruity and refreshing to decadent to straight-up boozy. And this summer, I really need you to try every single one of the popsicle recipes listed below.
The really good thing about these summer treats is that so many of them are customizable. You can easily swap in different fruits if needed, and if your family prefers full-fat coconut milk to low-fat, it feels like an easy substitution. You also don't always need a fancy popsicle maker for popsicle recipes. Many of these recipes below call for the old-fashioned Dixie Cup and a wooden popsicle stick to make the perfect icy treat.
The hardest part about making one of these popsicle recipes is waiting for them to set in the freezer. These are all, for the most part, so easy to blend up and put together, but once you pour them into the mold, that's when you have to sit around and wait for them to be ready to go. My advice? Make these at night, after bedtime, so that nobody is whining at you about your homemade popsicle until the morning. And by then, they'll be all ready to go. (And trust me, popsicles make for a great breakfast item.)
Whether you're making popsicles for the kids in the backyard or to enjoy solo after bedtime, these popsicle recipes are a must to try this summer.