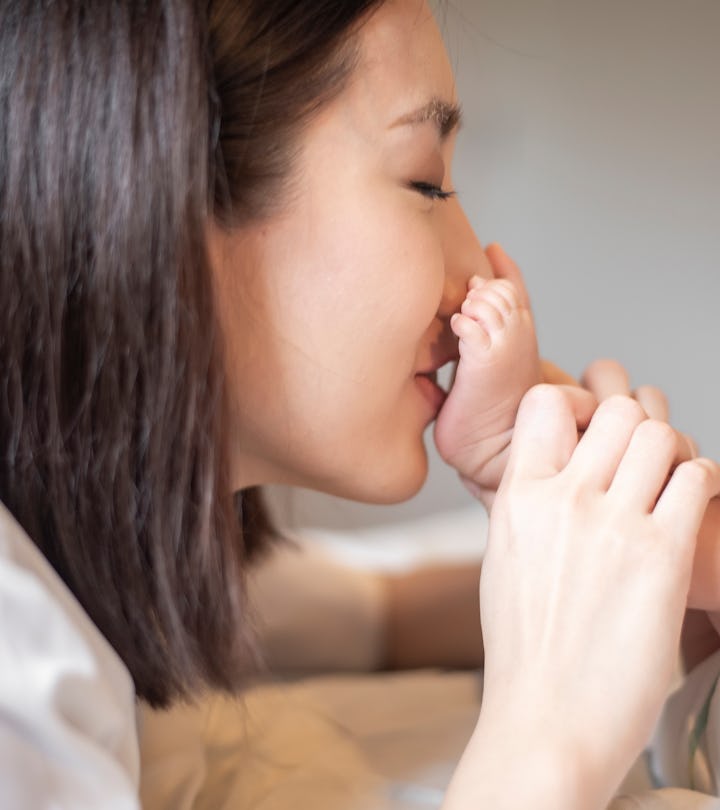 Thanakorn Phanthura / EyeEm/EyeEm/Getty Images
These 20 Gifts For New Parents Are Cute, Thoughtful, & Practical
You won't find many of these items on their registry, and they'll love you even more for thinking of them.
Between diaper changes, feedings, bathing, and general sleep deprivation, once new parents bring their baby home their daily lives completely change. That's why the best gifts for new parents are the practical ones that make that first year of parenthood a little less overwhelming. Think gifts like gadgets that will do chores for them, basics that often get overlooked at baby showers, and basically anything that has the potential to help them get some sleep.
Most parents-to-be spend the months leading up to their baby's arrival preparing the house and themselves as much as they can. Still, no matter how many footie pajamas, burp cloths, and onesies they have on-hand and ready to go, they are going to end up needing a few more baby essentials. Even if this isn't their first baby, there are still plenty of products that can make life a bit more manageable that they would probably love to get.
Sure, things like fancy crib sheets, little hats, and adorable newborn mittens are a lot of fun to buy, but chances are high that the new parents are going to get a lot of those kinds of gifts from long distance relatives and co-workers. What they're going to really need are the things that aren't flashy but they'll find themselves using again and again (and silently thanking you every time they do).
We only include products that have been independently selected by Romper's editorial team. However, we may receive a portion of sales if you purchase a product through a link in this article.
No, a robot vacuum won't make everyone get googly-eyed and say, "awww" at the baby shower, but it will make the parents' life so much easier when they need it (especially once that baby starts exploring solid foods). Plus, you can always cutesy it up with some fun wrapping paper and a bow if you'd like.