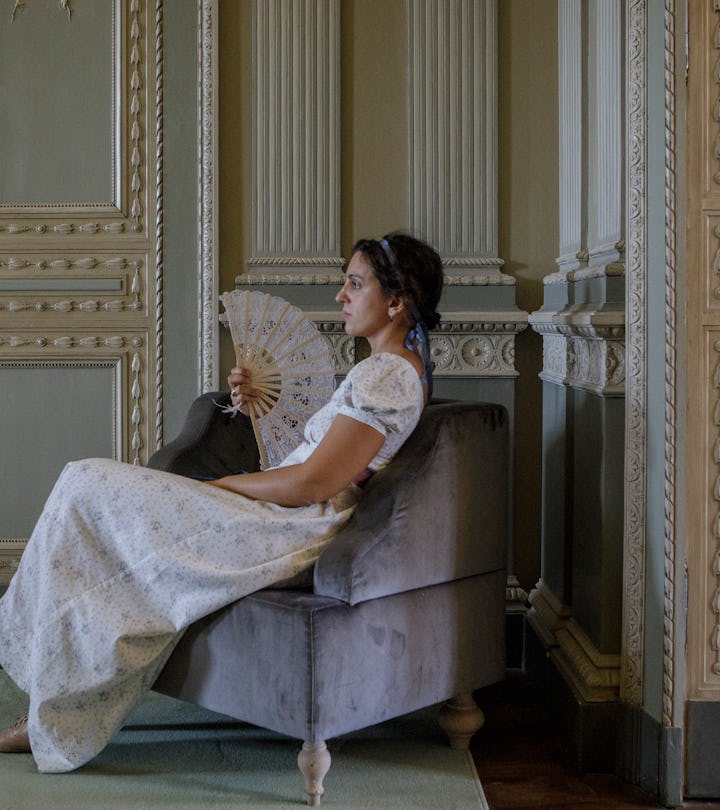 Emanuele Cremaschi/Getty Images News/Getty Images
Jane Austen Fans Will Love These Regency Baby Names
"Till this moment I never knew myself."
Few eras spark imaginations like the Regency era in England. The Regency period is defined as the surprisingly brief time of 1811 to 1820 when George, Prince of Wales, governed the country as 'Regent' during the madness of his father George III. The irony is, this is often seen as one of the most romantic periods ever, thanks in large part to authors like Jane Austen who intimately documented the fashions, attitudes, and affairs of the day — and inspired generations of women to be named after her characters and other popular Regency era names.
Given the time period, Regency era names are naturally old timey. They may also sometimes sound like nicknames more than proper names. Think: Minney and Lizzy. You'll also often see nods to Greek and Roman antiquity in Regency era names. That's because the Regency era was a time of great exploration with many archeological findings in Greece, Rome, Pompeii and Egypt, according to the New York Public Library.
Regency era names also reflect their times, an era when status was very important and names were something that didn't just reflect upon a person, but their whole family and it's standing in society. So keep that in mind.
Lean into your love of the Regency era by using a popular name from the time period for your child.