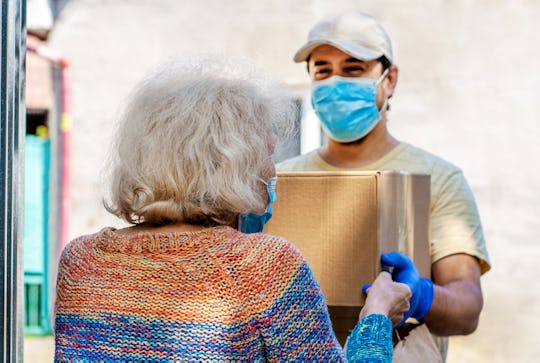 Shutterstock
Celebrate The Holiday Of Gratitude By Helping Others In Need
Whether donating money, time, or items, there are plenty of ways to celebrate gratitude by giving back this Thanksgiving.
For me, Thanksgiving has always been my favorite holiday, because my family growing up and my own little family now chooses to view and celebrate this day as a day of gratitude, love, and community. Yes, my mom's homemade macaroni and cheese casserole, my dad's famous mashed potatoes and sweet potatoes, and my husband's and my delicious turkey certainly help cement this holiday as my favorite. But it's important to me, and to my family, that we really reflect and give thanks for everything we have, as well as think of ways to give back on Thanksgiving. Whether this means donating money online, physically going to a shelter or food bank to organize and/or pass out food, or bringing items to your local homeless shelter or women's shelter, there's endless things you can do to help.
There are so many families struggling this year — and every year — to put food on the table in general, much less a Thanksgiving feast. There are also many families with sick family members and children in the hospital, and many dogs and cats thrown back into shelters because people realized now that animals are a big responsibility. So I've provided a list of 12 ways to give back on Thanksgiving, just to get you started. So while you're enjoying your meal and family time, I hope you reflect on your many blessings and perhaps be inspired to spread the love, kindness, and blessings upon others on this holiday.