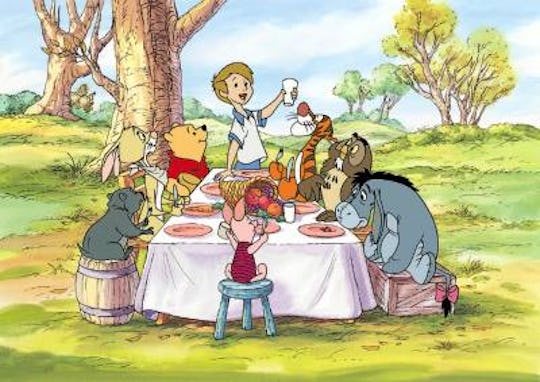 YouTube/Disney
10 Of The Best Thanksgiving TV Episodes For Families To Watch
From Charlie Brown to Winnie The Pooh...
Aside from the football games and trademarked desserts made by that one treasured relative, there's nothing more satisfying after a Thanksgiving meal than sitting down and watching some holiday television specials. Most of our favorite seasonal movies and tv episodes start around the same we're finishing off our trick-or-treat candy and the telethon of Hocus Pocus.
Although Christmas holiday specials are equally treasured and an enjoyable part of the holiday chill season, there's something about Thanksgiving episodes that can calm a storm and reaffirm the value of family. Perhaps it's the lessons of togetherness we learn from characters such as Charlie Brown or Arthur. Or the reminder from the Rugrats that Thanksgiving ( aka 'Hanksgiving') is about more than the turkey. And some turkeys like the one in PAW Patrol have to reach new heights to teach a lesson to an entire town. Or maybe it's not turkeys at all, but fish and rabbit meat, like the Looney Tunes.
Or the nostalgia of watching Thanksgiving television specials could simply stem from being overly stuffed and too full to move. Nonetheless, the following episodes and specials are some of the best to gobble on as a family for Thanksgiving.