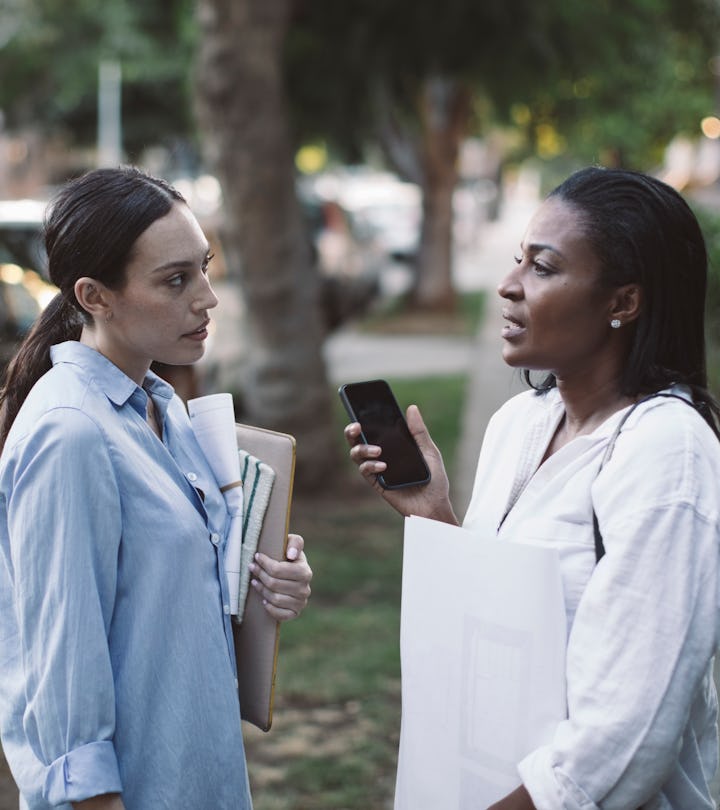 Maskot/Maskot/Getty Images
The 3 Signs Most Likely To Be Your Enemies, According To Your Zodiac Sign
Watch out for those Scorpios!
You're just not going to get along with everyone you meet in life, unfortunately. And while there are things that you can do to try to find common ground or at least be polite when you have to deal with people that you don't like or that don't like you, sometimes you'll just have enemies. If only you could predict who your enemies might be beforehand. Knowing their zodiac sign might help. The zodiac signs most likely to be your enemies based on your own sign might not always be your adversaries, but knowing which zodiac signs you might clash with could at least give you some clarity about why some of the relationships in your life are the way that they are.
Suzie Kerr Wright, an astrologer and psychic medium, tells Romper in an email exchange that she believes every single sign in the zodiac has the potential to get along with one another. Still, she notes that theoretically, there are things that can put some signs at odds with each other. Some zodiac signs are super organized and always on top of everything. Other zodiac signs are known for being forgetful and absent-minded. The personality combination possibilities are endless. And since there's more to your overall astrological makeup than just your sun sign, it's also possible that one of the signs that experts say is most likely to be one of your enemies is actually one of your friends. (In case you didn't know, your moon sign can be as important as your sun sign when it comes to your astrological identity, as Bustle reported, not to mention all your other planetary placements.) But having an idea about who you might be more likely to clash with can prepare you for that eventuality, or explain an awful lot about why you and your coworker have never gotten along.