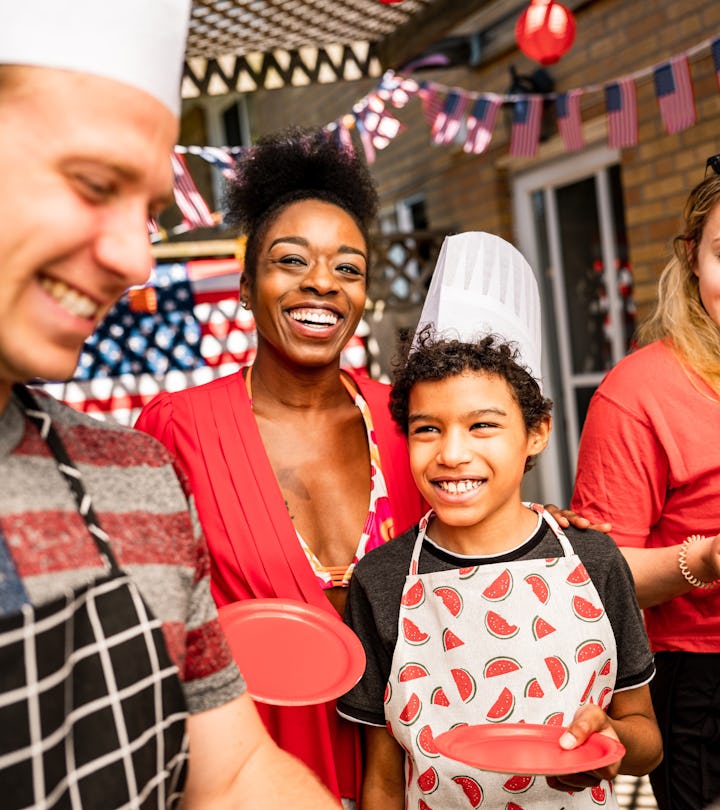 FOTOGRAFIA INC./E+/Getty Images
What To Do On The 4th Of July With Kids
Other than go see fireworks.
The 4th of July is a great excuse to round up family and friends for a big day of fun. But just because tradition dictates that fireworks be the centerpiece, that doesn't mean they're the only thing to do on Independence Day. From parades to bake-a-thons, bike rides to putting up bunting, here are a host of other ideas of what to do on the 4th of July other than going to see fireworks.
Why mix it up? Well, the rockets' red glare is great and all, but for many reasons, fireworks might be out of the question. Perhaps you have pups who get anxious around the explosive noises, or maybe the concept of sitting at a crowded venue to watch a display isn't your family's idea of a good time. If you live in a county where fireworks are illegal or your town isn't doing a fireworks display, the idea of lighting things on fire might be off the table to begin with. Even if they are legal, perhaps you don't want to hand over a box of highly explosive materials to your children. Whatever the case, you can still mark the occasion with some patriotic fun that will include everyone of all ages from your old Uncle Sam to your littlest Yankee Doodle Dandy.
Whatever you do, let freedom ring.