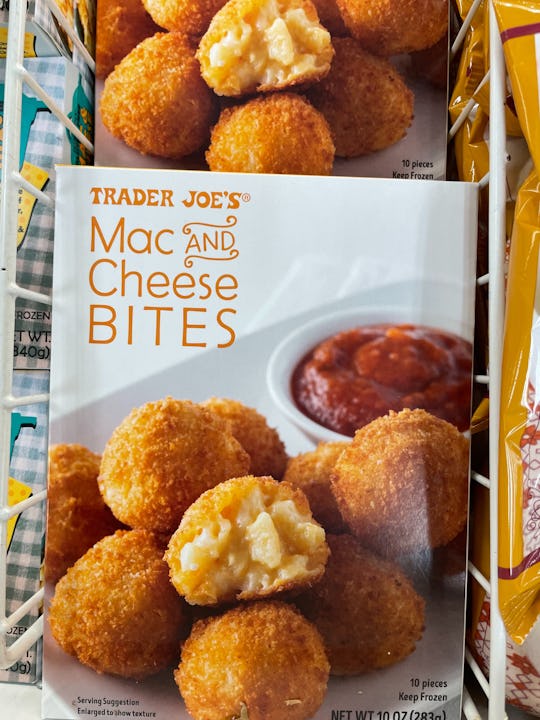 Jennifer Parris
These Trader Joe's Appetizers Are Literal Must-Haves For Your Super Bowl Party
You can do better than chips and dips.
If you've ever shopped at Trader Joe's, then you know that it's a slightly fancier food shopping experience. After all, you can find a plethora of organic options as well as snacks that just aren't available at big box stores. But if you're only going there for the cauliflower gnocchi, or the almond butter-filled pretzel nuggets (and we can't say that we blame you if you do), then you're missing out on all the amazing (and easy) Trader Joe's appetizers for the Super Bowl that will guests satisfied — even if the game goes into overtime.
But here's the deal about shopping at Trader Joe's. It's very, very easy to get sidetracked as soon as you step inside, because, well, everything looks and smells delish. That's why taking some tips from this list (as well as an actual one) can help keep you focused as you make your own way into the end zone (i.e. the cash register). And because TJ's foods are packaged in smaller sizes, it's best to grab a cart right away so you can stock up on those chicken enchiladas that are totally calling your name without fumbling the packages.
So get your head in the game, and get ready to tackle (ha) the Trader Joe's appetizers that your Super Bowl party needs. You just wind up being the MVP of the evening.
Whether your Super Bowl viewing party consists of just yourself, an intimate crowd, or dozens of friends, these Trader Joe's appetizers will not disappoint.
This article was originally published on