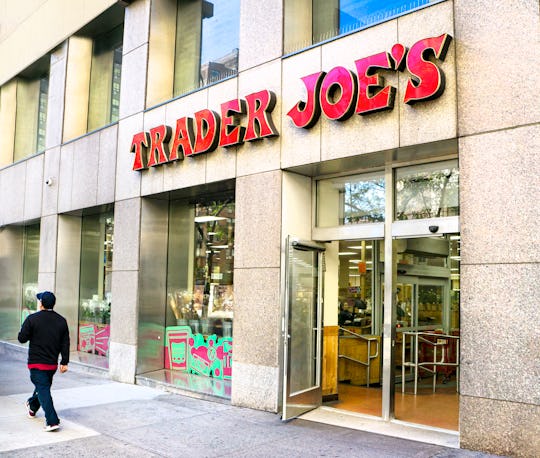 UCG/Universal Images Group/Getty Images
Serve These 17 Delish Trader Joe's Apps & Sides On Thanksgiving
Your taste buds and wallet will thank you.
Between shopping for gifts, traveling, and cooking more than your usual fare, the holiday season is a busy and expensive time of year. But whether you are basically hosting a family reunion at your house for Thanksgiving or simply dropping in with a courtesy contribution, there is an affordable solution to one thing you'll have to buy: food. Trader Joe's is the spot for affordable, tasty groceries, and you wouldn't believe what they've got in stores for Thanksgiving this year. You can find delicious and inexpensive drinks, sides, and snacks for your holiday gathering at the popular retailer. Keep in mind, though, that some products may be priced differently from what you see here, based on your specific location.
If turkey is one of the items on your shopping list, they have great deals on quality birds. Trader Joe's has at least three different types of turkeys for sale for Thanksgiving: All Natural Brined Young Turkeys for 2.49 a pound, Glatt Kosher Fresh Young Turkeys for 3.49 a pound, and Organic Young Free Range Turkeys for 3.99 a pound. You can take a look at the Trader Joe's turkey roasting guide for specific instructions on how to cook each kind of turkey, which come in a range of sizes so you can get one that has the right amount of meat for your family.
There are a few food options from Trader Joe's that really stand out, though, so keep reading to see what kinds of items you can grab before the food festivities commence on the quickly-approaching Thanksgiving day.
One more important thing to keep in mind about Trader Joe's is that they will not be open on Thanksgiving Day, so make sure you buy everything you need before the holiday. Don't forget to give thanks for the yummy food you eat this Thanksgiving.