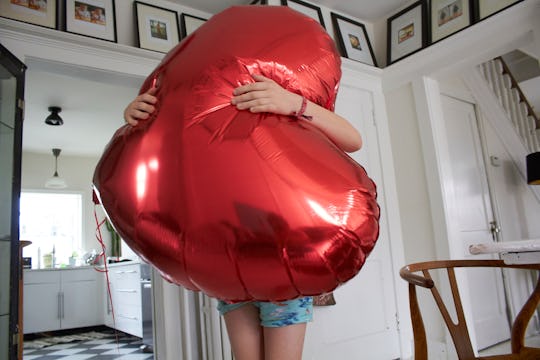 Melanie Acevedo/DigitalVision/Getty Images
23 Quirky, Sentimental, & Practical Valentine's Gifts For Teens
They're notoriously hard to shop for.
Crushes, secret admirers, hopes of getting a surprise rose in your locker, these are the classic daydreams of high schoolers come Valentine's Day (or was that just me?). But as every teen movie reminds us, those lovestruck wishes aren't guaranteed. So parents, it often falls on us to buoy our kids' unrequited love with little reminders of how special we think they are. That's why you can't overlook giving gifts to your teenagers on V-Day. They need one of these 17 Valentine gifts for teens just as much as they needed conversation hearts when they were kiddos.
With any luck, your teen has at least a modest sense of humor and can appreciate the fun of some of these items. Now's your chance to get a little goofy with the lovey dovey stuff, so don't rule out having flowers delivered to them at home or school or giving them a bear holding a heart. Secretly, I bet they'll love it. And don't forget to throw in a thoughtful card. Even if it elicits a mega eye-roll, they'll head off to school knowing they're loved without condition no matter how many Valentine's or roses or winks they get in the lunchroom that day.
We only include products that have been independently selected by Romper's editorial team. However, we may receive a portion of sales if you purchase a product through a link in this article.