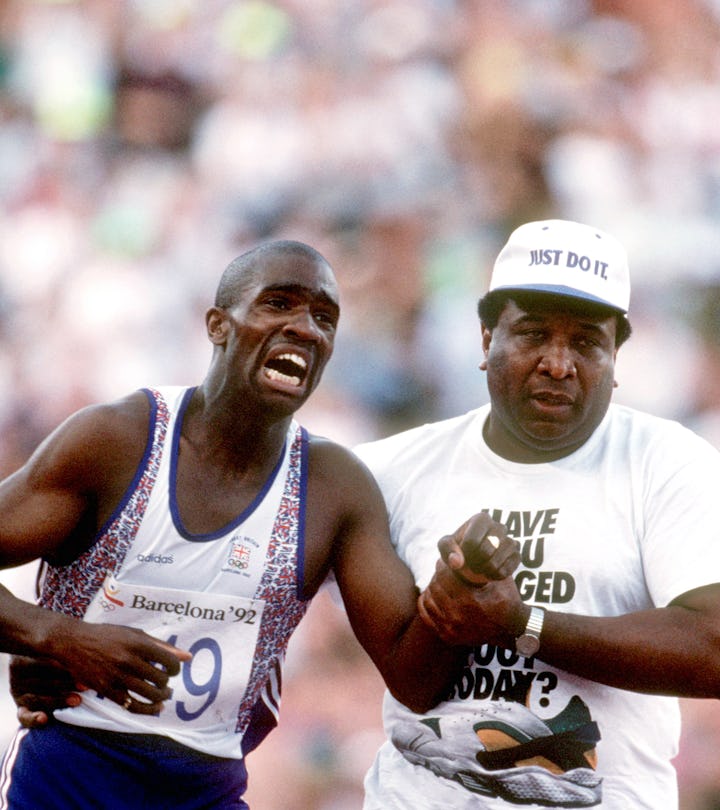 PA Images Archive/PA Images/Getty Images
10 Moments Where Olympic Parents Proved They Were Their Babies' #1 Fans
From victory to heartbreak, these parents were there.
Watching the Olympics is amazing, but watching Olympic parents go absolutely wild in the stands might be even better. No man is an island (no woman or anyone else, either), and that includes the most dominant Olympic competitors. While their feats of strength and athleticism are a credit to their determination and abilities, few will get to the games without a strong support system, and that often means the most loving, encouraging, and intense sports parents you've ever seen.
From hilarious reactions to aggressive cheering to bringing on an A+ sign game, Olympic parents are a source of entertainment and inspiration. After all, we can't blame them for their enthusiasm! Getting to the Olympics means years of driving your kid to and from practice, meets, competitions, and, considering how tough sports at that level are on the body, doctor's appointments. And considering the average Olympian is only in their mid-20s (some of them young teens!) it's reasonable to think that many of these world-class athletes might still live with mom and dad!
So here are some of our very favorite Olympic parents moments. Prepare yourself with tissues because if you're anything like us, you're going to tear up...
We are so excited to ugly cry at the heartwarming, heartbreaking, and hilarious moments sure to come in Tokyo!