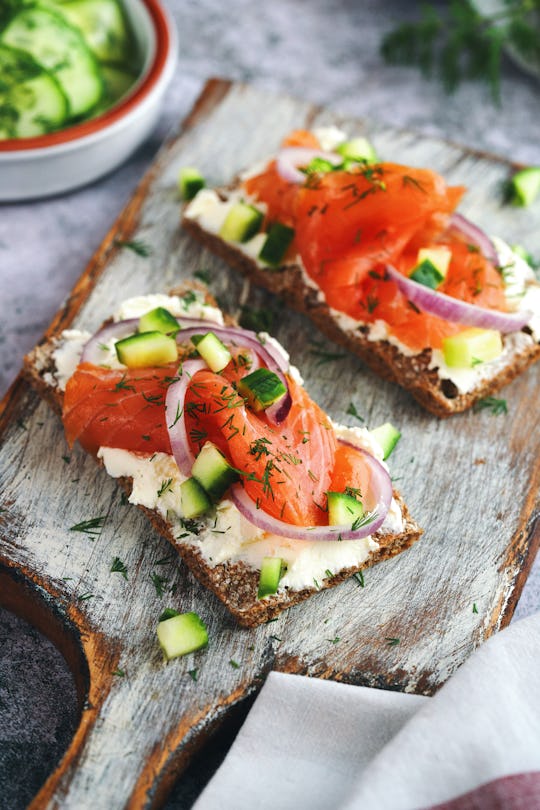 GMVozd/E+/Getty Images
11 Cottage Cheese Recipes You Need To Try Right Now
No seriously, it's more than just a breakfast bowl mixed with fruit.
Cottage cheese is having a moment. Finally! It's time to redeem cottage cheese, known primarily to many as the "diet" food of the '90s where many cookbooks suggested plopping it into the center of a leaf of lettuce for a "very satisfying" and calorie-deficient snack. Yum! But now we can appreciate cottage cheese for everything it truly is with all of these great cottage cheese recipes.
Cottage cheese, for a lot of people, is hard to enjoy because of its texture. And for others, like me, the texture is truly one of the best parts of eating cottage cheese. But these cottage cheese recipes turn the dairy staple into everything from a snack to another ingredient in a big, family dinner-type dish. You can still eat cottage cheese, even if you don't love the texture, with some of these recipes, and if you're a big fan of those curds and the salty, tangy taste, you can definitely get your fill of cottage cheese recipes where the cheese is the star of the show.
A hearty thank you to the powers that be (I assume some viral video on TikTok, maybe the avocado toast one?) for reminding all of us that cottage cheese is more than just some '90s diet fad. Cottage cheese is back, baby, and she deserves her spotlight with these cottage cheese recipes.
Cottage cheese is officially back, and these recipes are perfect for mixing it back into your meal plans.