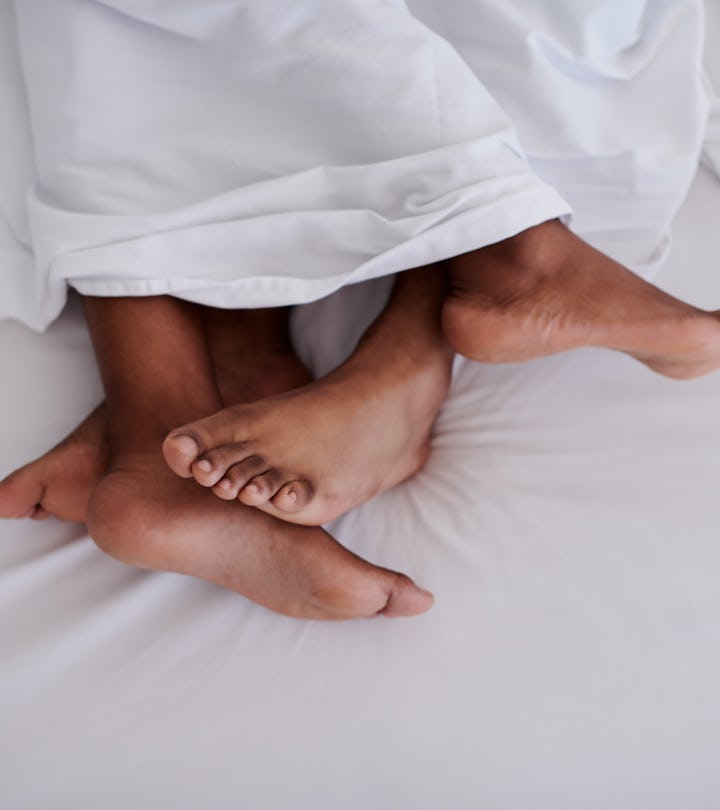 jeffbergen/E+/Getty Images
What Happens To Your Vagina After Sex? 7 Things You Should Know
It's pretty amazing, as body parts go.
Right after sex, your whole body begins to return to its regular resting state. But what happens to your vagina after sex? Learning more about what happens to your vagina after sex is an interesting look at the body and its many amazing abilities. During the afterglow period, your vagina makes all kinds of adjustments as it returns to its chill state.
Does the vagina get stretched out after sex?
One fact needs to be clear right away. There's definitely one thing that the vagina does not do, and that's stretch out until it's loose or shaped differently. "You will not stretch out your vagina by having tons of sex, even with the biggest of penises or dildos. The vagina is elastic and meant to be stretched," Dr. Nan Wise, an American Association of Sexuality Educators, Counselors, and Therapists (AASECT) certified sex therapist, tells Romper via email. So if you were worried that would happen to your vagina after sex, that's one myth you can definitely consider busted.
How does the vagina change during sex?
So while there are plenty of ways your vagina changes when you get turned on — increased blood flow and lubrication are only a few of the obvious and well known differences — the changes following intercourse are just as fascinating. Your vagina's color, size, and even temperature go through a transition phase in the minutes following sex as explained below.
What the vagina can do is pretty amazing, when you think about it. See if you notice any of these changes the next time the opportunity arises.
Experts
Dr. Jenn Conti, OB-GYN and Fellow with Physicians for Reproductive Health
Dr. Gillian Dean, Provider at Planned Parenthood NYC, Senior Director of Medical Services at Planned Parenthood Federation of America
Dr. Nan Wise, PhD, American Association of Sexuality Educators, Counselors, and Therapists (AASECT) certified sex therapist, author of Why Good Sex Matters; Understanding the Neuroscience of Pleasure for a Smarter, Happier, and More Purpose-Filled Life
This article was originally published on