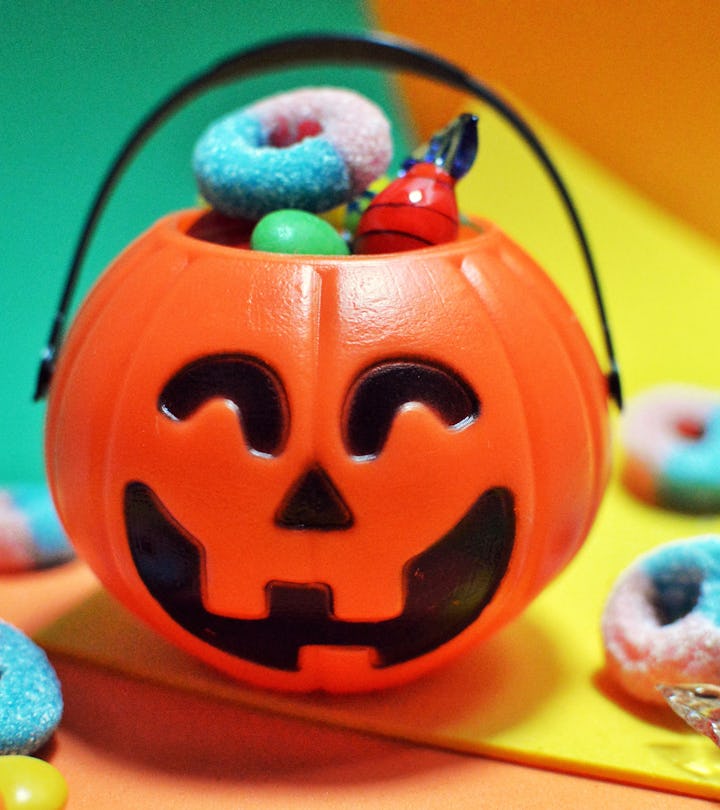 Irina Marwan/Moment/Getty Images
Here's When Target's Halloween Stuff Will Appear On Shelves
When it comes to Halloween, Target is always creepin' it real — keep reading to find out when you'll be able to buy!
We may receive a portion of sales if you purchase a product through a link in this article.
We don't mean to freak you out, but Halloween is fast approaching — at least, according to Target it is. Don't be surprised if, once returning from your long-awaited summer vacation, you find that your Target's shelves are starting their spooky season transformation. Read on to find out when Target will start selling all the Halloween goodies you need from costumes to beauty items to decor.
When will Halloween decor hit Target shelves in 2023?
Target typically releases Halloween merchandise in late July or early August, depending on the location of the store and the category. Halloween beauty products specifically will roll out in stores on September 3, a Target representative has confirmed with Romper. As for decor and costumes, think of it like this: if the holiday shelves no longer hold decor for the summer or the Fourth of July, they're probably starting to make room for the next big season or specific holiday, in this case, fall, back-to-school season, and Halloween.
What about online shopping?
The Target website has all kinds of Halloween necessities available now (and they typically do year-round) — including indoor and outdoor decorations, costumes for all ages and sizes, and a limited selection of candy. They carry a wide range of costumes (including adaptive options) for babies, kids, adults, and even pets. Some especially adorable items from Target's Halloween offerings that you can order now for Halloween (or just for fun) include a timeless Toddler Monarch Butterfly costume and the Light Up Triple Stacked Pumpkins.
If you're already in the mood for skeletons and ghouls, Target is the place to go. Check out their online options and keep an eye on the shelves for when they debut their in-store products.