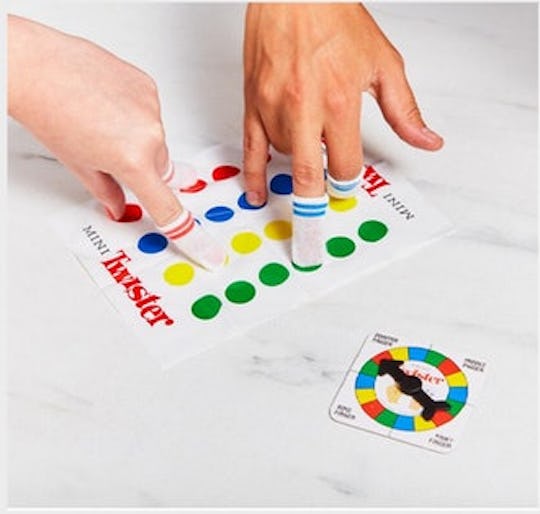 The Parody Shop
These Quirky White Elephant Gifts Will Get A Huge Laugh
You'd like to think that you give thoughtful and purposeful presents. You try to imagine what someone would want or need, and then take the time to search for an item that will utterly delight them upon unwrapping said gift. Well, that's not the case when you're doing a Dirty Santa, (no, not that kind), where silly presents are exchanged at office parties, friends' homes, and the like. If you're searching for quirky white elephant gifts, these are the ones that are going to get stolen sometime during the soiree.
The goal of a white elephant exchange is not give a meaningful gift, or something you'd want to receive yourself. Oh, no. You're going for guffaws and shock value with these gag gifts under $10, which are sometimes slightly inappropriate, always silly, and nothing that anyone would ever buy for themselves in a million years.
Here's how it works: usually a group of friends, family members, or coworkers will set a date for the exchange, along with a predetermined price value for the gifts (so that no one spends above $10, for example). Then, all the presents are wrapped and placed in pile on a table. Players draw a number, and the first person gets to pick a gift. If they don't like what they've unwrapped (but really, how could you not love a singing salami?), you have the choice to steal a present from another player. But since swapping can go on ad nauseum, gifts can only be stolen once. And that's when you get to go home with a mega size bottle of anti-diarrhea medication.
If you want to have a hilarious time during the holidays, get ready to laugh with these white elephant gifts that will have everyone giggling — and groaning.
We only include products that have been independently selected by Romper's editorial team. However, we may receive a portion of sales if you purchase a product through a link in this article.