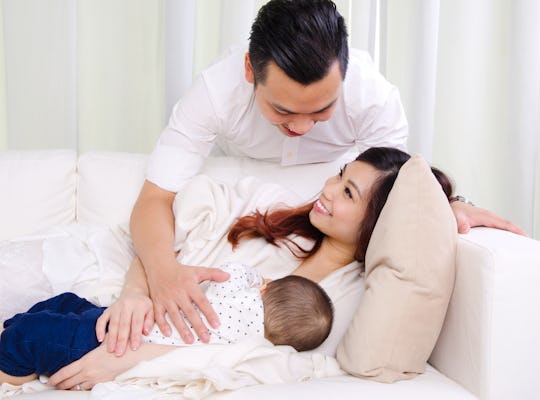 Fotolia
10 Breastfeeding Moments That Prove You're A Badass Mom
Breastfeeding your baby is an amazing thing, but it can be hard and scary and emotional and just damn difficult, especially when you're starting out. It's not uncommon for new moms to question what they are doing and aren't confident that they've made the right choice. It's not uncommon to seek some validation, or at least a sign you're on the right breastfeeding track. Thankfully, there are more than a few breastfeeding moments that prove you're a badass mom.
When my oldest son was a newborn, I blew up Google with an onslaught of breastfeeding questions. Inquiries like, "How long should my baby nurse on each side?" and, "What if my baby falls asleep while nursing?" and, "How do you know if baby is getting enough milk?" and, of course, "How do you know baby is actually nursing?" only made me increasingly nervous and unsure. In other words, I was a mess. I was so unsure and so nervous about my ability to breastfeed and sustain my son, so I was definitely not feeling like much of a badass.
In those initial breastfeeding moments, I definitely could have used someone to tell me all the things my body was doing right, all the things that are so incredible about breastfeeding, and all the things I was providing for my son. Then, maybe, I would've been a little more confident in my abilities. So, with that in mind, here are just breastfeeding moments that prove you're a complete and total badass. Keep up the awesome work, ladies.