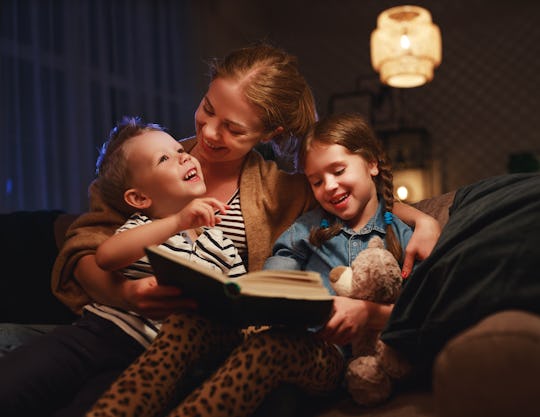 Shutterstock
10 Children's Books For Rosh Hashanah To Help You Ring In The New Year
I don't know about you, but when it's time to learn about a new topic or brush up on what I already know, I pick up a book. And the same goes for teaching my little one about everything from her favorite animals to children's books for Rosh Hashanah. Books have taught her how to make new friends and the ins and outs of her pleases and thank yous, so when my husband and I wanted to help her learn about Judaism's High Holidays, we did the research on the best kids books to help us do so. Curious about what's out there? There are several children's books for Rosh Hashanah that are perfect if you want your kids to learn more, too.
You'll find options for kids of all ages including board books, like Happy Birthday, World and Rosh Hashanah Is Coming!, as well as books that will help older children learn about some of the holiday's most treasured traditions, like eating apples and honey. And in that vein, there's even one book — What Do You See on Rosh Hashanah and Yom Kippur? — that lays out all of the basics associated with Rosh Hashanah, including the words your kid will hear throughout the New Year celebration.
So, before Rosh Hashanah begins on Sunday, Sept. 29, here are a few of the books you'll want to add to your shelf.