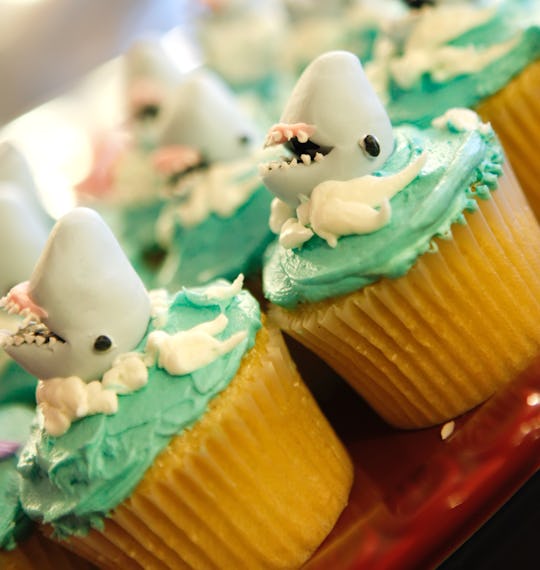 Shutterstock
Your Baby Sharks Will Attack These 10 Easy & Adorable Shark Week Desserts
Let's face it, some weeks are better than others. And friends, I'm here to tell you that Discovery Channel's Shark Week, happening from July 28 through August 4 this year, is chomping through the competition to become many people's favorite week of the year. Whether you find them frightening, fascinating, or both, there's no denying that sharks are captivating, especially for kids. So what better way to celebrate sharks in all their glory than by taking a bite out of these easy Shark Week desserts?
It's hard to believe that Shark Week has been around for 31 years. In that time, it's grown from one show where people observed sharks in submerged cages to a complete cultural phenomenon that has broken ratings records for Discovery, according to an article on Digiday.com. This year, Discovery's plans for Shark Week include the event's first scripted feature-length film, as well as a host of other new shows certain to have you on the edge of your seat.
So whether you're planning a Shark Week-themed party, or just want to try some fun desserts out with your kiddos to usher in the festivities, the 10 easy shark-themed desserts below are guaranteed to get fin-tastic reviews.