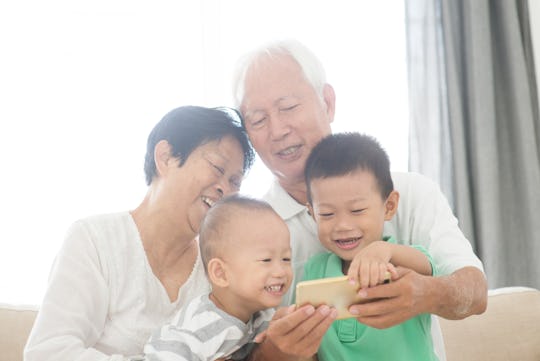 szefei/Shutterstock
10 Hilarious April Fools' Day Jokes To Play On Unsuspecting Grandparents
Pranking your kids is a hilarious rite-of-passage for all parents. While kids usually love getting jokes played on them, they also enjoy getting in on the pranking once in a while. Teaming up with your kid to plan to play one of these hilarious April Fools' Day jokes for grandparents can provide non-stop laughs for your family on the first day of April.
Whether you opt for a traditional-style prank like turning a cup of juice into an undrinkable gelatin that stays stuck in its cup, or opt for a non-food related joke like writing secret messages on toilet paper. Some of these pranks are great for playing at a grandparent's house, but others can be done in your own home when they're visiting. This kind of family bonding is what makes memories that your kids will remember long after April has passed. What are you waiting for? Grab your kiddo and get to planning a prank or two to pull on grandma and grandpa.
Just be sure to clue them in on your jokes after a few minutes, because you definitely don't want to startle them or create too much frustration. It's all fun and games until a grandparent gets angry!