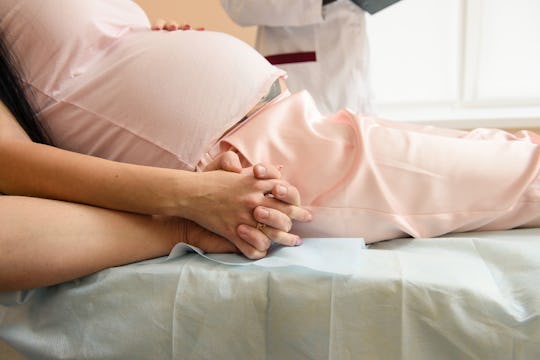 o_lypa/Fotolia
10 Of The Nicest Things You Could Do For A Mom Planning To Have A VBAC
Pregnant ladies need a lot of help. Sometimes they need help getting a seat on public transportation. Sometimes they need a little extra emotional support. Sometimes they need help getting out of their pants because they can't bend that much right now! In other words, every mom-to-be has a unique set of varying needs, but when it comes to moms who are planning for a VBAC, there are nice things you can do that all of them will undoubtably appreciate.
"VBAC" stands for "vaginal birth after cesarean section." While the American College of Obstetricians and Gynecologists (ACOG) recommend most pregnant women be given the choice as to whether they would like to consider a "trial of labor" and vaginal delivery after a previous C-section, they are nevertheless rare. Part of that is preference, and there are lots of good reasons to opt for a C-section. But part of that, unfortunately, is due to a plethora of misinformation (even from doctors) about the safety and feasibility of VBACs.
As you can imagine, this creates a less than ideal atmosphere for moms planning a VBAC to navigate. Fortunately, when I was planning a vaginal delivery after my C-section, I was surrounded by a lot of support, including my mom, who'd had a VBAC 24 years earlier. Turns out, I'm the kind of person who relishes in telling people what's up.
Still, the birth was not without a lot of explanations, judgment, and assuaging misplaced concerns. And so, with those experiences in mind, here are some of the kindest things you can do for a would-be VBAC mom.