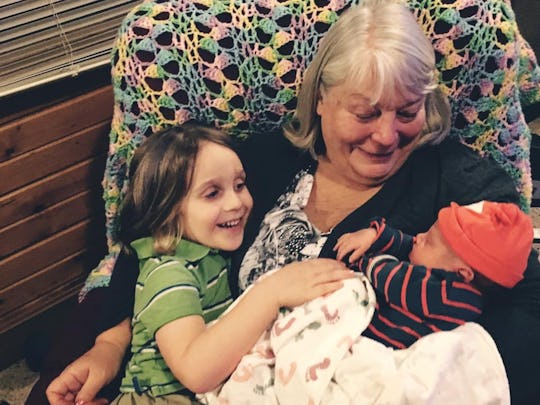 Courtesy of Steph Montgomery
Honestly, Babysitters Are The True Heroes Of Mother's Day
Last year I had the best Mother's Day ever. Ironically, it was the first one in seven years that I spent apart from my kids. I thought it would be weird or lonely without them, but it was actually pretty amazing. Since then, I've re-thought what Mother's Day is supposed to be — a day that honors moms — and honestly, my ideal Mother's Day is one without my kids. That's where babysitters come in. Babysitters are the unsung heroes of Mother's Day, and I salute you. Seriously, you're the best.
Being a great mom means taking care of yourself first so you're able to take care of your family. Being a mom can be awesome, but some days it can also be seriously hard, and I can't do it 24 hours a day, seven days a week, 365 days a year. At least, not without taking a break once in a while. That's why I'm more than happy to admit that babysitters help me be a better mom. I honestly couldn't do it without them.
Us moms only get one day each year that is supposed to be for us. In my opinion, we shouldn't have to spend it doing crafts, eating at busy restaurants full of other people's kids, or changing poop-filled diapers. Getting a babysitter allows me to do what I want on Mother's Day, especially when what I want is to spend some time alone or with my partner. This Mother's Day, I'm getting someone to watch our kids again, and I refuse to feel ashamed about it. I know my kids will have a great time having adventures with their babysitter, the true hero of Mother's Day for so many reasons.