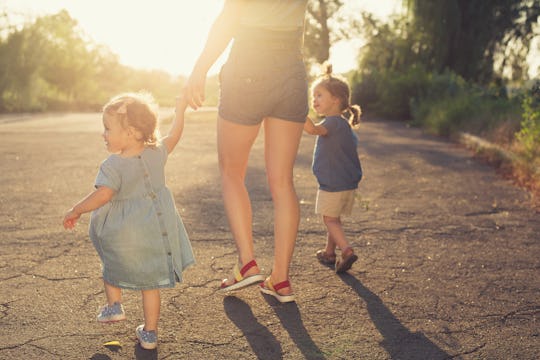 Fotolia
10 Reasons Leaving Your Partner Doesn't Make You A Bad Mom
When I left my husband, I thought I had failed at life. I also wondered if my decision would completely mess up my kids. Now, however, I know with an absolute fact that leaving your partner doesn't make you a bad mom, or a bad person, for that matter. It certainly doesn't mean you've "failed."
However, it took me a lot of time, experience, and therapy to come to that conclusion. Also, it helped that I have had to watch people close to me stay in horrible relationships "for the kids," and others beat themselves up for not staying, even though their relationship was not good for them or their kids. For example, someone really close to me is currently going through a horrible divorce. She feels guilt and shame about her marriage failing, but also hears daily from her husband that they should stay together "for their kids." I want her, and other moms in bad relationships, to know that leaving my partner was one of the best decisions I have ever made. While it wasn't easy at first, there's a bright light at the end of the tunnel. Eventually, you will find a new rhythm and a new normal to your life as a single parent and, someday, you may even meet someone new.
Children can thrive in many types of families, but it's really hard to do so in an unhappy home, with parents who constantly fight (or worse). In time, I hope you realize that if you are unhappy, leaving your partner won't make you a bad mom; it could actually be what's best for your kids. You all deserve that.