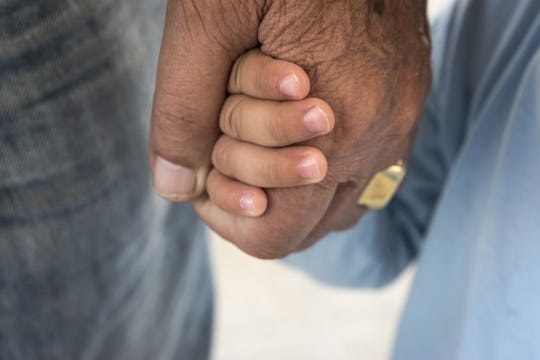 Fotolia
10 Struggles Only Parents Who Live Far Way From Their Families Can Understand
I never really stuck around my "hometown" after I graduated high school. In fact, I left as soon as possible and never really looked back. Instead, I went far away to college and then moved a little closer (and back home for a year) when my parents divorced and then ended up clear across the country for work. On one hand, it's nice to live far away from my family, so that my new, immediate family can grow and bond and have our own experiences. On the other hand, there are struggles parents who live far away from their families understand; struggles that can make the decision to live far away from "grandpa" and "grandma," feel like nothing more than a gigantic mistake.
I'm about as far away from my mother as I could physically be while still living in the United States. She lives in Anchorage, Alaska, while my new family and I live in New York City, New York. While living in this specific city doing my specific job is one of my lifelong dreams (and something I wasn't going to give up just to be close to my mother), having a child and living far away from my own mom is difficult and stressful and exhausting and, honestly, a never-ending source of guilt. Sometimes, I just want my mom. Sometimes, it would be nice to have a built-in, free babysitter. Sometimes, I yearn for my son to be able to simply "hop on over to grandma's house" and have fun and play, instead of planning an elaborate, expensive trip clear across the country. There's a balance, to be sure, there are just days when I'm not sure I'm attaining it.
So, while it's nice to feel like it really is just my family of three and that we really are paving our own way and creating our own life, it's also stressful to feel like we're on our own. The following struggles are definitely something every parent who is far away from "grandma" and "grandpa" can relate to, because babysitters are expensive, you guys.