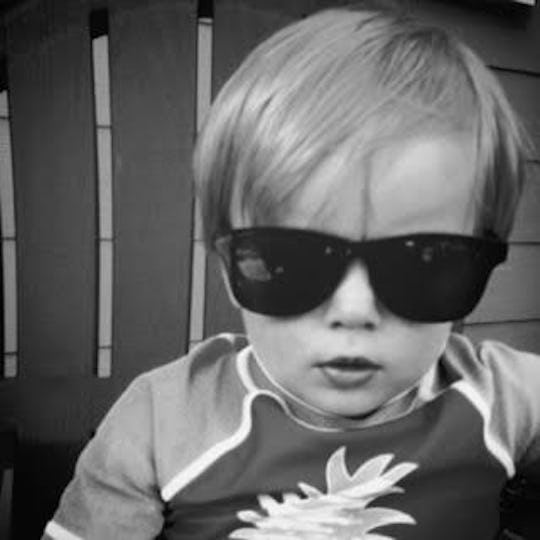 Courtesy of Hannah Westmoreland Murphy
10 Terrible Things About Having A Toddler That Are Pretty Funny When You Look Back At Them
We've all heard the warnings about the "terrible twos" but, if you're a parent, you understand that being "terrible" isn't mutually exclusive to two year olds; it spans the entire cycle of toddlerhood. From children in the terrible twos to "threenagers" to some seriously rabid behavior from 18-month-olds, every day is a battlefield when you're parenting toddlers. Though it may be hard to grasp the silver lining of when you're standing in the trenches, there really are plenty of aspects of toddlerhood that are funny when you look back at them. Turns out, hindsight isn't just 20/20, it's also really freakin' hilarious.
Parenthood can feel like one giant prank, can't it? We're told to soak in every precious moment while our children are young, but when our kids are rebelling in public by holding their breath until they're demands are met, it sort of goes against one's desire to savor every second, ya know? But alas, this is life with toddlers. With high highs and low lows, the unpredictability keeps parents in a constant state of confusion and bewilderment. Though it's frustrating now, the reasons behind a toddler's meltdown are (usually) quite hilarious. Annoying, yes, but hilarious nonetheless.
Really though, when you think about it, there are ways your toddler's life is just like your's in your early twenties, so you really can't be all that mad at them or frustrated at them or anything but semi-understanding. At one point in your life, you didn't want to listen to anyone either and you've probably felt like (or even have) thrown a fit a time or two. It is true that they won't be this little forever though, so your best option during this phase of life is probably to just learn ways to deal with toddler tantrums without crying yourself, and try to remember that these years are supplying you with plenty of bribery material for when they're teens.
It may seem sort of awful now, but one day you will laugh at the things that, in the moment, seem terrible. I promise, you'll come out of the other side of toddlerhood with a sense of accomplishment and the coveted ability to laugh at, well, anything.