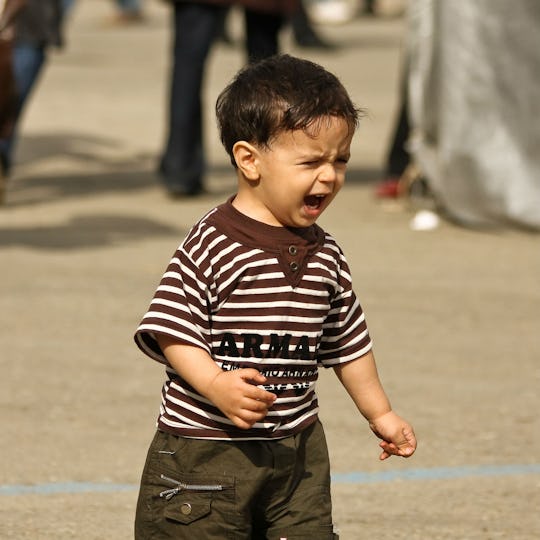 9 Ways To Deal With Toddler Tantrums Without Crying Yourself (Although That's Always An Option)
Before having kids, you hear tales of epic meltdowns that come along with the "terrible twos." Perhaps you even witnessed one of those meltdowns in the checkout line at the grocery store. And these tantrums can be over things that seem totally insignificant to us parents, but clearly mean everything to our kid. And while there's plenty of great advice on how to handle your child's meltdown, there's not enough info on helping parents deal with temper tantrums. Because the outbursts aren't just hard on your kid; they take a toll on you, too.
Providing emotional support and helping your child through a tantrum is incredibly important. But you have to remember to support and care for yourself, too. If you're not taking care of yourself, it becomes harder and harder to deal with the stress of parenting over time. There is a cumulative effect of repeated exposure to toddler meltdowns; dealing with the irrationality, mood swings, and stubbornness of a small person day in and day out begins to wear on you.
How can you cope with the stress of having a toddler in the house? How can you be the calm, strong presence your kid needs when you want to rip your hair out or scream right back at your screaming child? How can you be the calm eye in the midst of your toddler's storm? Here are some ways to help yourself cope when your child is losing it.