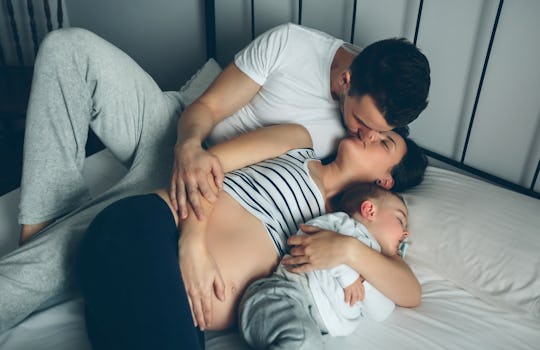 David Pereiras/Fotolia
10 Things Every Great Dad *Refuses* To Ask His Pregnant Partner To Do
There are all kinds of guides for dads-to-be on what not to say to their pregnant partners, because we all know putting their foot in their mouth is somewhat of a specialty of theirs. There's also a good deal of direction for expectant fathers for positive things to do for the pregnant lady in their life, including pampering and showing interest. Still, I'm of the opinion that dudes need all the help they can get. That's why I'm sharing the things every dad doesn't ask his pregnant partner to do.
Luckily for him, my husband is a quick learner. We had way more fights during my first pregnancy, but this time around he's treading carefully so as not to poke the mama bear. He's a supportive partner and I appreciate him, but I won't hesitate to give him what-for if he crosses the line. Before you give me the "pregnancy is no excuse for being a pain in the you-know-what" line, let me say that I'm the first to admit that I'm not easy to be around. But I think it's perfectly understandable given what challenging pregnancies I have. When you've had hyperemesis gravidarum that keeps you vomiting into the second trimester or three hemorrhoid surgeries in two pregnancies, feel free to come at me with your opinions.
So, yes, I absolutely expect my husband to limit his demands on me while I'm growing our future child. And if you're a dad who's alive and would like to remain that way, I suggest you follow suit.