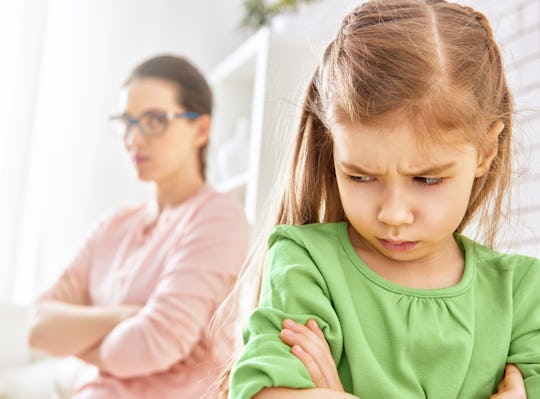 Fotolia
10 Things Every New Mom Thinks When Her Kid Says "I Hate You" For The First Time
The moment your child stops viewing you as absolutely perfect, is a hard moment for any parent to experience. Our kids are born loving us unconditionally, and I think most of us end up taking that time period of unconditional love for granted, to a certain extent. When your kid says they hate you (which happens to pretty much every parent, at some point), everything changes and getting used to those changes can be difficult.
I don't know many moms who don't have trouble with mom guilt, basically from the time they become pregnant. There are a million opportunities for us to feel guilty, but I'm pretty sure the moment when your kid says something to try and purposefully hurt you is the ultimate low point for the majority of us. It makes you question your choices, as a parent, and leaves you wondering if you're good enough.
The only real comfort I can offer, as a mom who has gone through this herself, is that you aren't alone in this experience. Solidarity, fellow moms. What I always tell my daughter, when she hits me with one of her "I hate you" comments, is that it's not her job to like me. However, it's my job to love her, and I will continue to do so, whether she hates me or loves me. Knowing that I love her, no matter what she does or says, is the best I can hope for, especially in those moments. So, with all that in mind and in the name of solidarity, here are 10 things every new mom thinks when her kid says "I hate you" for the first time. No matter what your kid says, you're doing a great job.