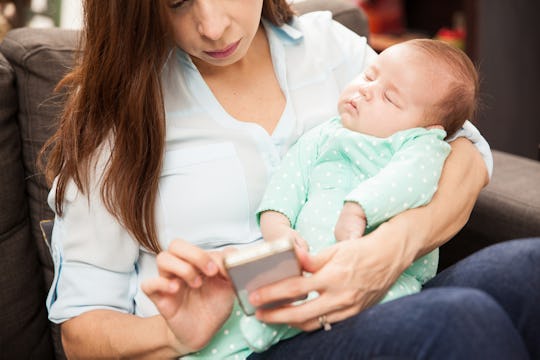 ntonioDiaz/Fotolia
10 Things I Wanted During Maternity Leave, But Was Too Afraid To Ask For
If you're anything like me, you want to take the maximum amount of time your employer allows to bond with your baby, recover from childbirth, and learn how to be a mom. Sadly, however, the reality of maternity leave won't meet your expectations. I spent my leave battling postpartum depression, struggling to breastfeed, trying to be a "perfect mom," and fielding calls from work, sometimes all simultaneously. This was made worse by the numerous things I wanted during maternity leave, but was totally and completely afraid to ask for.
Our culture generally views maternity leave as a privilege us moms should be grateful for. And, look, I am thankful for the time I was able to take away from work and spend with my child, because I'm fully aware that so many people don't get the same chance. But here's the thing: recovering from childbirth and adjusting to life as a parent shouldn't be a privilege. It should be a right. And because it's not, at least in the United States, people expect postpartum women to love every moment of new motherhood and do it all perfectly and effortlessly and without complaint. Most of us expect the newborn phase to be amazing, and it totally is, but it is also really difficult and not as beautiful and effortless as people on social media, and those pictured in stock photos, make it out to be.
There were so many things I needed — like sleep, support, my coworkers to leave me the hell alone, and more sleep — that I was afraid to ask for, as if admitting that I wasn't able to immediately "do it all" on my own meant I wasn't a good mom. There are so many things I wished I had asked for during maternity leave that I seriously needed, included the following. Guys, don't be like me. Ask for help.