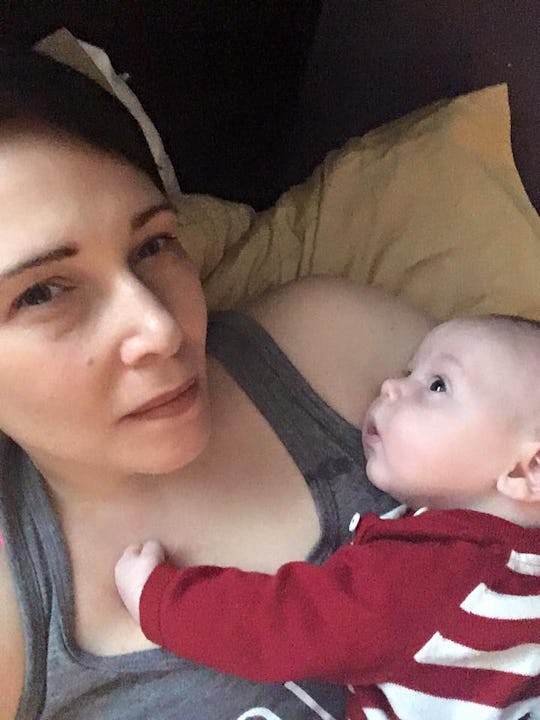 Courtesy of Steph Montgomery
10 Things I Was Afraid To Ask For When I Had Postpartum Depression
Personally, trying to cope with postpartum depression (PPD) was pretty unbearable. I honestly have no idea how I survived. At a time when I was supposed to be happy about my new baby, I felt like I wanted to die. And even though I needed it, one of the hardest things for me to do was ask for help. In fact, there were so many things I was afraid to ask for when I had postpartum depression. Pretty much everything I needed to heal, in fact. Figures, right?
Most people who know me would probably be surprised to learn that I had a hard time talking about my PPD. Most of the time I have no trouble communicating. In fact, I probably overshare. But somehow admitting I wasn't OK after having my babies felt like admitting I wasn't a good mom, and I thought if I ignored those overwhelming feelings they would magically go away on their own. Unfortunately, depression just doesn't work that way, and the longer I kept my mouth shut the harder it was to say something.
After three pregnancies and three experiences with postpartum depression, I've learned that sometimes the only way to get what you need is to ask for help. Most of the time my worst fears about people judging me, my doctor not taking me seriously, or my husband not loving me were really just in my head. Depression really is such a lying b*tch. There were so many things I needed during that difficult period of time in my life, I was just too afraid to ask. It shouldn't be that way. For anyone.