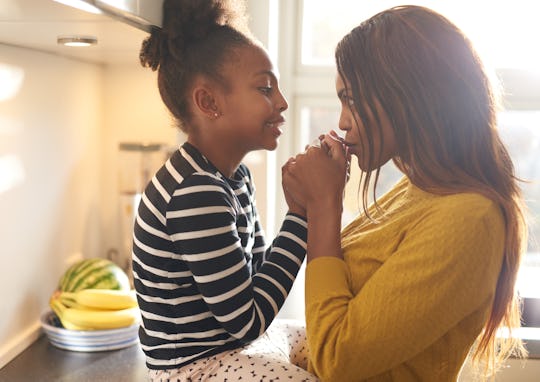 Fotolia
10 Things No Grown-Ass Woman Should Ever Say To My Daughter
Girls growing up in today's American society face a slew of propaganda about what a girl "should" be, both from the media and the general public. Not only does this result in a limited picture of gender; it can negatively affect her future goals, aspirations, and her emotional and physical well-being. Even well-meaning relatives, teachers, coaches, and friends can inadvertently send a negative message when failing to carefully consider their words. That's why a grown-ass woman should never say these things to my daughter.
I'm a progressive, feminist mom raising a daughter who knows how to stick up for herself. I already have to fight the media, so if you're a woman in my life, I'll ask you to watch what you say to her. She may be only 18 months old right now, but she is soaking up everything. That's why I want to make sure that what she hears from her grandmothers, aunts, friends, and other well-meaning family members does nothing but positively reinforce who she is.
I don't want you to walk on eggshells around my kid, and I'm definitely not trying to be a "b*tch." I just want people to think about unintended messages when they talk to their friends' daughters. So, in addition to what not to say I've also included what you can say instead.